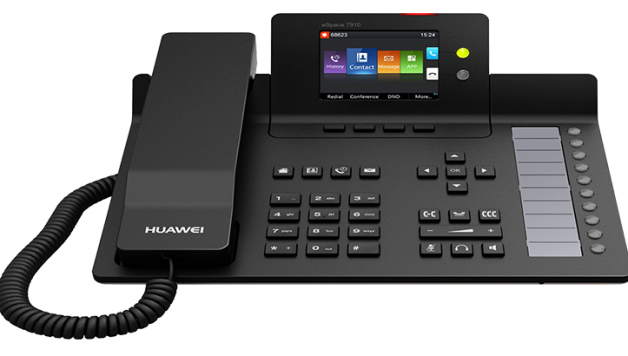 How to Select IP Phones – Know These Features
Published On February 13, 2018 |
Featured
IP phones are designed to use internet as medium for transmitting voice. IP phone, as such, is a broad term and includes a number of telecommunication solutions. The main aims of using IP phones are to bring down the cost of communication and to enhance its quality. These phones primarily are used for the businesses carried outside the home and can prove to be useful for home-based office communications too.
Here are some of the remarkable features that you must look for while shopping for IP phones.
Hands-free call facility: Though IP phones are mostly wired communication solutions; these do come with hands-free speaker phone facility. This feature proves to be beneficial in making conference calls and also when you want your hands unoccupied due to any reason while talking to the person on the other side.

Three-way conference calling feature: Phones used for business purposes may require adding more than two people in conversation. Thus, three-way calling system is a desirable feature to look for in the IP phone.

Multiple SIP accounts: The feature of SIP account enables doing multimedia communications using the phone. You can video chat, chat through text messages in addition to making voice calls using SIP account. A fairly low cost option for meeting multiple communications needs!

Aesthetic features like LCD screen: While shopping for IP phones, you will naturally be attracted towards the display of the phone. Checkout the pixels or backlit technology used in the display as it will help you have a handset you will love to use without straining eyes.

Internet connectivity slot: You may find PoE switches, 10/100 Mbps ports or dual network ports types of internet connectivity slots in the IP phone models. These slots help you connect with the internet facility without requiring additional handsets for the purpose.

Android multimedia feature: Some advanced IP phone sets come with Android multimedia feature. This feature allows maintaining third party apps such as YouTube, Facebook etc. Thus, get to stay connected to your loved ones using just one IP phone.
Shop for Grandstream IP Phone to have access to all such facilities in your business communications solution, and enjoy a world full of convenience.