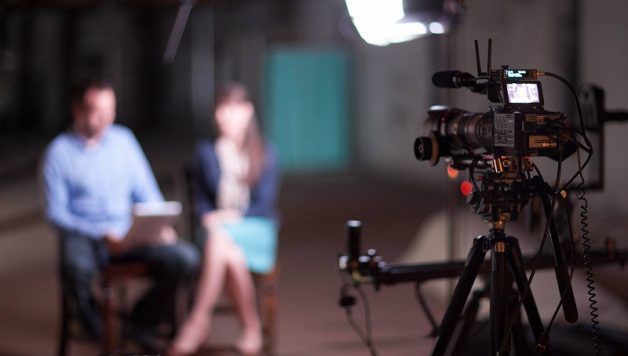 5 Tips for an Efficient Client Testimonial Video Production
Published On February 13, 2018 |
Technology
A client testimonial online video could be among one of the most effective ways to connect and associate with your target audience. When done well, this can easily leave behind a long-lasting impression that surpasses say a review in Google Maps. Nonetheless, there are 5 vital tips to always remember when working on a client testimonial video production.
Convey a Genuine Story
Any person can go in front of a camera in a studio and discuss a recent experience with a certain business, yet a lot more trust can be generated when their story feels truly genuine. If your customer is relatable and conveys a personal message regarding just how they benefited from your product/service, this can really break barriers and urge your viewers to get the same benefit by buying your product/service.
Try Not to Use a Script
A scripted testimonial is a sure method to damage any type of trustworthiness, and rapidly. Prior to the shoot, it is vital to prepare a summary and a general plan for the interview. Prepare all questions beforehand, but also give enough space and time to allow the customer to communicate with ease and freely. Being in a studio and/or in front of professional video equipment can easily feel awkward for most individuals but try to always remind the customer that you will be professionally editing the video and that any specific parts of video can be removed easily. This can ease any possible tension in the air and make the video recording procedure more relaxed.
Record the Ambience
The atmosphere and ambiance of the specific business or organisation is just as vital as their product or service. Can you remember the last time you visited a business you really admire? What exactly you liked about this business? How did you feel when you entered the doors for the very first time? A video should not merely deliver a message from a customer. It should also record the ambiance, atmosphere and the environment. Whether those are some details of the interior or the exterior of the building, find those points which will convey the atmosphere the most and record them in your footage.
Show the Product/Service Vividly
The best client recommendations show noticeably different before and after photos/footage of a product/service. A wonderful instance of this is before and after photos in case of beauty treatments. Seeing a dramatic and clearly visible result of the product or service demonstrates to the viewers exactly what one can achieve. Just what you observe is exactly what you will acquire when buying the same service/product. The exact same case is with regards to hospitality videos and other business fields. Our world at present time is a very visually-centric one, therefore a well-executed photo or video of a product or service usually is very persuasive.
Keep it Brief
When filming, do not hesitate to capture a lot of footage, but when doing the post production, always remember that less is more. It is frequent that mentors advise young artists to choose only the very best paintings or art works for exhibition. The same goes for footage in case of producing a client testimonial video. Choose only the best and most telling clips. If you have some less persuasive clips, don't leave them in the video – this will lessen the overall impact of the video. A great customer testimonial video will contain only the best clips of how to speak about the business as well as the most beautiful shots of the environment, but it will still be sufficiently long to captivate attention of your viewers and leave them interested and intrigued. Lastly – whenever possible choose to work with a professional video production company from a large city, e.g. London video productions, rather than going the DIY route. This will ensure your client testimonial video looks truly great.