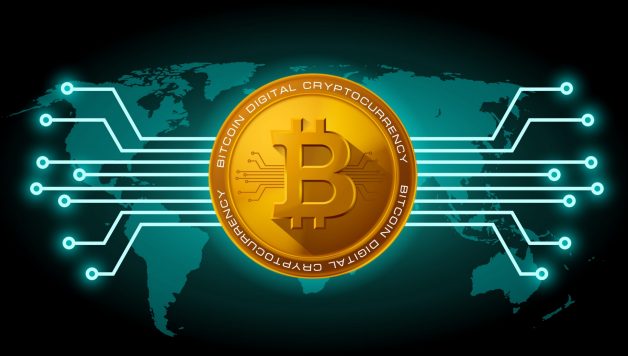 How to Invest in Cryptocurrencies Such as Bitcoin
Published On August 28, 2018 |
Technology
Cryptocurrencies such as the likes of Bitcoin and Ethereum are undoubtedly one of the hottest investment products that are currently available in the market today. These exchangeable and immutable cryptographic tokens promise to become a non-manipulatable and hard money for the entire world. There are predictions about a future in which Bitcoin and the other cryptocurrencies that have been introduced, will end up replacing the Dollar, Euro and others thereby creating the first hard and free world currency. Thus, buying and selling these cryptocurrencies is like placing a bet on the success of this revolution of money.
In the past few years, investors in cryptocurrencies have succeeded in making huge profits. Since 2011, the increase in value of Bitcoin has exceeded 25,000 percent whereas Ethereum saw an increase in its value by 2700 percent in 2016 alone. Suffice it to say that this asset has the potential of maximum growth due to which a large number of people are interested in putting their money in the various cryptocurrencies out there. There was a time when Bitcoin was the only option available, but since its success, a number of other cryptocurrencies, collectively called altcoins, have been launched and people can put their money in them.
Buying a cryptocurrency for the first time can be an exciting, terrifying, invigorating and inspiring experience for every trader. In simple terms, you will experience the full scale of emotions and feeling without even stepping out of your house. However, the question that most investors have is how to get started? From where can you buy your first cryptocurrency? What needs to be done? How to select a cryptocurrency? There are numerous questions you will have when you are considering investing in one of the numerous cryptocurrencies. There is one golden rule that you need to be aware of when you have made your decision; never invest more than you can afford to lose.
Even if the trends are promising and the 'experts' are assuring you and giving guarantees of success, you need to know that cryptocurrency is a volatile and unpredictable market and things don't go necessarily as planned. Therefore, a smart investor should know that investing more than you can afford to lose is a giant mistake and will only lead to disaster. Moving on, there are several things you need to know if you are asking how to invest in cryptocurrencies such as Bitcoin and they are:
The first question that most investors have is which cryptocurrency to select? As mentioned above, a wide array of crypto coins have been introduced in the last few years and a number of them have succeeded in gaining recognition. Without a doubt, Bitcoin remains the most popular as well as the most valuable cryptocurrency in the world. Moreover, its price and value continue to grow with each passing day and there are some amazing stories out there about people who invested in this cryptocurrency when it was available for a very low price and then became millionaires when it experienced exponential growth.
Nonetheless, a lot of financial experts are of the opinion that such an incredible growth in the price of the pioneer cryptocurrency is nothing short of abnormal and it just might fall in a single night. Thus, it is a good idea to not just put your money in Bitcoin and also look at some of the other cryptocurrencies in the market. Supported by the Ethereum platform, Ether has succeeded in quickly displacing all other altcoins and is now second place in the top cryptocurrency chart. As a matter of fact, some analysts have predicted that Ethereum just may become the top crypto in the near future.
Hence, it is recommended that when you are thinking about putting your money in the crypto market, you should invest in a couple of them as backup. There is a wide range of cryptocurrencies that you will come across such as Ripple, Dash, Monero and others. You can also opt to follow the trends and buy some of the newest ones that are introduced almost every day and could experience a rise in the future, not very different from Bitcoin.
The next question that you will have is where to buy cryptocurrencies from? Bitcoin had been designed by its creator to be mined and then traded between people directly. But, Bitcoin exchanges were developed in order to help users in eliminating the inconveniences they had to deal with during the course of peer-to-peer buying and selling this digital currency. It was also a way of providing investors a safe way of keeping their private keys. These days, there are a plethora of exchanges and also payment services that enable investors to buy and sell Bitcoin, Ethereum and others such as 4XFX.
With the use of these exchanges, you can buy, sell and convert cryptocurrency and also withdraw it in some cases. Most exchanges provide plastic or virtual cards that can be used for converting essential amount of money from cryptocurrency to fiat when you are making purchases. As a way of ensuring they are not used for money laundering or other illegal activities, the exchanges ask the users to provide documents and other information for verifying their identity. These include national ID card, driver's license, proof of address and more. With these verified accounts, people can take advantage of higher limits of adding and withdrawing funds.
You need to understand the differences that exist between various exchanges, go through the reviews and comments provided by users and then make up your mind about what service is most trustworthy and convenient for you. It is better for you to select an exchange that's geographically close to you. When an exchange is located in the same jurisdiction as the investor, it becomes easier to solve any problems that might surface. Yes, you should pay attention to the exchanges that have a long history in the cryptocurrency world and have gained some fame, but that's not all.
There is no harm in exploring some of the new startups and services because sometimes, they can offer better features as compared to the exchanges that were created at the dawn of the cryptocurrency market. When making this decision, you have to stay unbiased and should be impartial in appraising the exchanges. This is because your ability to discern the right exchange is a key factor that impacts your success in the cryptocurrency world.
Cryptocurrencies are completely unpredictable and their rate can depend on a horde of factors. This means that the general rules of stock trading are not applicable here. A number of people chose not to purchase Bitcoin when it was priced at $1,000 because they believed that its price wouldn't go higher than that. Today, the price of Bitcoin is over $6,000. However, now investors are not purchasing Bitcoin because they believe its price will not increase, but then again, you never know what the price of the cryptocurrency may be tomorrow. Due to these ups and downs, it is a good idea to take your time and learn as much as you can about the latest price movements as well as those in the future.
Every information that you get needs to be evaluated and analyzed. As everyone has access to the internet, it means that information can also come from various unreliable sources and it is essential for you to distinguish between facts and promises. According to experts, the best time to buy a cryptocurrency is when the price has maintained stability for some time and that too at a low level. It is not a wise decision to purchase a large quantity of any cryptocurrency when it has had a sharp decline in price. Sure, there is a chance that it might grow again, but it also carries a very high risk. You don't want to catch a falling knife.
It is vital to understand that trading cryptocurrencies is nothing short of an art. Analyzing and finding explanations for the reason behind changes might be easy in retrospective, but predicting its behavior in the future can be very difficult. Therefore, when you are investing in cryptocurrency, you need to be prepared for a turn in events.  
What strategies to choose?
As aforementioned, it is quite common to see price swings as far as cryptocurrencies are concerned and this means that investors need to be flexible enough to adapt to these challenges and peculiarities when they happen. One strategy that investors can use is called the buy and hold strategy in which they buy a particular cryptocurrency and then hold it for several years, hoping that its price will grow and you will see your money increase tenfold. This is the most passive income you can earn, but there is also a chance that the price may fall and you will not be able to make any profits.
Playing the game is another tactic that you can use in which an investor has to monitor the changes that occur in the rate. Put simply, you buy the coin when its price is running low and then sell it when it is high. However, you should note that in order to use this specific strategy, it is necessary for you to keep abreast of the cryptocurrency market and follow even the slightest of fluctuations as they can impact your investment.
After you have bought cryptocurrencies, the next thing you need to decide is where and how to store them. There are several options at your disposal that allow you to find the right balance of risks. If you have invested not just in Bitcoin, but also in other altcoins, there is usually no other option than keeping your crypto on an exchange. This is a much better option because it saves you from having to install, compile, perform a malware check, use, sync and update the software for every coin that you have bought. However, if you decide to use an exchange for storage, you need to do considerable research in choosing one. This is because there have been some major hacks in which the exchanged were wiped out by cyber criminals.
Therefore, a lot of investors choose to store their crypto coins by themselves. This gives you an autonomy that you cannot find elsewhere. You just have to download an open and free software. There are a number of wallets that are available these days for storing cryptocurrencies. Obviously, a large number are aimed at storing Bitcoin as it is the most popular cryptocurrency, but there are also those that accommodate other crypto coins as well. Regardless, you should remember that if you are storing the crypto coins on your own, it means that you are solely responsible for their safety and security.
Thus, if there is a malware on your PC, your coins will be gone. If you drop your phone in the water, your crypto is wiped out. Luckily, there are a variety of options available for making your backup. Your wallet file can also be copied on a USB stick. It is recommended that you use at least two or three. Another option is to print out your private key. Hardware wallets are considered the safest choice for storing your Bitcoins or other cryptocurrencies. Some excellent options include Ledger and Trezor. Paper wallets are also a safe way of keeping your crypto coins because this ensures that no record exists on the internet and you have a print out as your backup.
All this shows that cryptocurrencies present you with a world of opportunities and the only thing you have to do is take advantage of them. Just like traditional trading, you need to remember that you shouldn't panic and not let emotions take the rein. But, you have to be sensitive to the events and situations and make your decisions accordingly in order to reap profits from your investment.