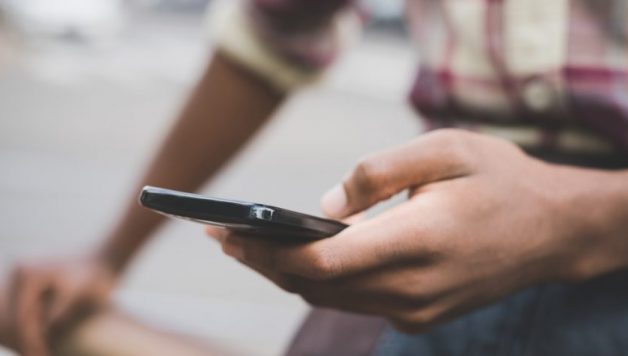 How to Get a Business Phone Number

If you're just starting a new business or a startup, you need to get your ducks in a row ASAP. Nothing is more important than getting business phone numbers to establish lines of communication between your customers, clients, and staff. In this article, we'll take a look at why you need a business phone number in the first place, as well as how to get a business phone number.
Why Do You Need a Business Phone Number?
Before you begin searching for a business phone number, it is important to know why you are getting one in the first place. It may seem like a dumb question, but you'd be surprised by how many businesses don't know why they have certain tools, and how they can be utilized on a day-to-day basis.
The first reason you need a business phone number is to open up professional lines of communication. Using a personal telephone number can be confusing for customers, where you (the recipient) can't discern whether inbound calls are for work or are personal. This helps compartmentalize your life and helps create a healthy work-life balance. After all, no one wants to receive business calls during their off-hours.
Secondly, what is your business model? Are you expecting a lot of inbound calls from a variety of semi-anonymous sources, or are you working on a solely B2B basis? Either way, a business phone number is part of your marketing efforts and should reflect on how you choose to advertise your business. You may consider a toll free number to handle inbound calls, while also purchasing direct lines for important staff to handle mission-critical calls. Even for B2B communication, a business phone number ensures that callers have a hotline to iron out the details; whether this is negotiating details of a contract, or ordering new products directly from a salesperson.
Third, how does your business plan to grow? For instance, are you trying to set up an international presence? If so, virtual phone numbers can give your business a presence at a minimal cost — especially in comparison to establishing a branch office in new countries (which will include the regulations, taxes, and paperwork required, not to mention the risk of failure). The truth is that with the world becoming more globalized, it is not enough to be region-specific anymore. With virtual phone numbers, calls can be made to and from these numbers instantly. This means that if you have headquarters in New York City, you can purchase a virtual phone number in London — which opens up communication for those in the UK without having to pay long-distance fees. Similarly, your business can purchase ITFS numbers, which are toll free numbers located in international markets.
Last, you may want to purchase a business phone number that can easily be marketed. That's where vanity phone numbers come into the picture. By using a vanity phone number, you make your phone number part of your marketing strategy, as well as more memorable to the general public. Think about 1-800-FLOWERS or any number of law firms that want to drum up business. These vanity phone numbers relate to their business while also offering a visual appeal that can increase business. Therefore, you may want to consider vanity phone numbers when selecting a business phone number.
Subscribing to a Service Provider
So, now that you know why you need a business phone number, it's time to get a business phone number. The process of getting a virtual phone number is incredibly easy. Simply visit a service provider, like Global Call Forwarding, and find the services that you need.
Using GCF as an example, you'll want to start on their homepage (www.globalcallforwarding.com) and from there, you will find a series of drop-down menus. Select the country where you want your business phone number to originate from, followed by the region and type of phone number (see above). Once you've selected these, you'll find a list of available phone numbers. After you've picked an appropriate phone number, you'll enter the destination phone number (where inbound calls will be routed).
Then, you'll find a list of payment plans and add-ons to add to your business phone number. From there, enter your payment information, billing information, and confirm your order.
And that's it. Once you've selected your order, your business phone number will be ready in just a few hours and available to begin receiving calls!
Author: Tom Senkus
Author's Bio: As a freelance journalist for the last fifteen years, Tom Senkus has created instructive articles for startups and new businesses looking to gain a foothold in new markets. For more information, visit www.tomsenkuswriter.com