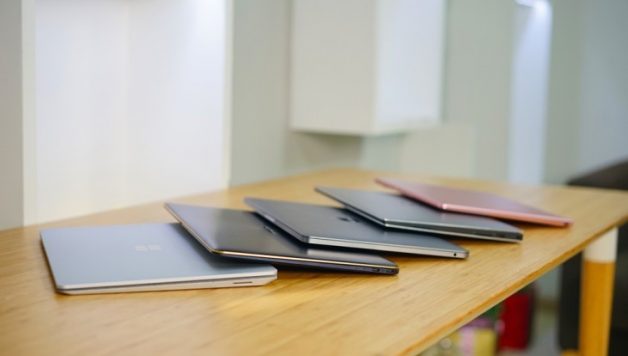 How to choose the right ultrabook for you
Published On March 23, 2018 |
Technology
Appearance Design
When referring to select a ultrabook, many people will first take appearance design into consideration. Many famous laptop brands have distinguished their laptop on appearance design like ThinkPad, ASUS. Personally speaking, whether appearance design is an important factor for selecting a lightweight depends on the user.
Screen
Screen is significant factor for a ultrabook since all the work will be shown on the screen. Good screen will bring great visual experience, and it is less likely to cause eye strain after typing a long time. We suggest that the user can select a ultrabook with IPS screen for this screen will have better color displaying performance and bring good visual angle. Besides, before you make a purchase decision, you'd better read some of laptop reviews at laptopmain.com.
Portability
As a ultrabook, portability is quite important. Portability depends on laptop's body thickness and weight.
Battery Life
Battery life is one advantage of a ultrabook. If you need to often carry a laptop on a business trip, then a laptop with large-capacity battery is exceedingly critical.
Keyboard
If the user always use an external keyboard, then it is less important for a ultrabook to bring good touch feeling. However, if a user needs to often take a laptop on a business trip, then it is significant for the laptop itself to boasts of a keyboard which can bring excellent good feel experience. After all, it is not convenient to carry an external keyboard during business trip. Besides, the layout of a keyboard also needs to be taken account. The user can choose the keyboard such as its keypad size and travel key based on personal habit.
Hardware
For those who choose a ultrabook, they may be less likely to use it to play game. At present, ultrabook with mainstream specification can enable a user to handle daily work and entertainment, word or picture processing. Therefore, there is no need to pay much attention to a ultrabook's hardware. In addition, you also need to pay attention to the replaceability of the hardware. Please do not purchase any laptop with a special resolution screen. Once the screen is damaged, you will need to pay high cost for replacing it. The general screen you can buy from laptopmain.com
As far as processor is concerned, current ultrabook usually is powered by Intel's eighth-generation Core processor. This processor adopts quad-core eight-thread design and it boasts of good strong performance to handle daily applications. For memory part, the user can choose the memory with 8GB capacity or even larger since large-capacity memory can keep the laptop run fluently when two or more applications run in the same time.
In graphics card, most ultrabook usually has a entry-level independent graphics card. For the user who sometimes plays game, the user can choose a ultrabook with MX150. If the user only needs to handle daily work, then independent graphics card is unnecessary since core graphics card integrated by CPU enables the laptop to handle.
As for hard disk, we suggest the user buy a ultrabook with SSD since SSD can accelerate laptop's loading speed and bring excellent user experience.