How Virtual Telephony Is Breaking The Disruption In Communication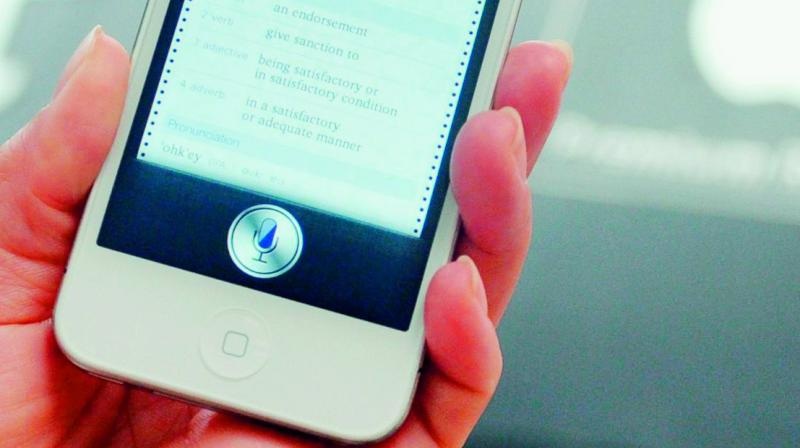 The business spotlight is firmly fixed on VoIP or voice- over-internet-protocol and the concept of virtual telephony has garnered a lot of positive attention in the last decade.  The revolutionary technology has created waves in the business arena as it allows users to make phone calls through local area networks or the internet.
The innovative mechanism of VoIP converts analog voice signals into digital packets of information. These packets of information can then be transferred to any location in the world through a reliable internet connection – thereby bringing about a sea of transformation in internal business communication!
There's no doubt that virtual telephony is breaking the barriers created by traditional phone systems – all your organization needs is a reliable internet with a good bandwidth to get started! VoIP has surely become a force to reckon with in the recent years, and business magnates across the globe agree that it is the future of communication technology. Any company that implements this radical technology will surely benefit major advantages that will lead to a considerable increase in bottom line profits.
So, if you are wondering if it is time to ditch your traditional phone system and move to something new that can turnaround your business fortunes – don't wait anymore! Virtual telephony is here to escalate your profits to soaring new heights and bring about massive time & cost savings to your organization. Let's understand in depth how VoIP is disrupting communication technology in a positive way-
Easy To Install, Configure and Troubleshoot:

Many people get deterred from implementing virtual telephony as they feel it is a complicated system that will be difficult to manage. That is not true – in fact, installing internet telephony phones is a very simple process and does not require any specialized technical know-how. The software is very user-friendly and has great support features to aid first-time users. A convenient web portal can be utilized to move, add or modify the system's configuration. VoIP infrastructure is highly scalable, and hence it's very easy to add new components with least hassle. All these features definitely make VoIP a popular choice amongst business organizations today, especially those with a less computer-savvy workforce.
High Flexibility and Mobility:

Adopting a virtual telephony system will make your company quick, agile and flexible so that it can gain a significant competitive advantage on the business battlefield! VoIP can be integrated with existing software applications such as e-mail, fax, and video conferencing over the internet for a wide range of functionality. Telephone calls can be made from anyplace in the world, as long as there is an active internet connection – thereby making it a blessing for businessmen who are constantly on the move. Virtual telephony systems are also portable; thus regardless of where you are, you can avail the convenience of your virtual phone at no added cost. So make sure to get on the virtual telephony bandwagon to kick start your success story!
Low Cost:

One of the biggest advantages of implementing a virtual telephony system is the huge savings that your organization will accrue in the monthly telephone bills. VoIP is a relatively inexpensive medium for business communication as calling rates over the internet are much cheaper as compared to traditional phone networks. This is particularly helpful in case of companies where business operations require a large number of calls on a daily basis. It's a one-time investment, and then you gain massive financial savings as

virtual phone systems

are not heavily taxed by the governments and overall call rates are much more economical. Hence, allocate the funds used to pay your phone bills to other critical areas, and get hooked on virtual telephony!
Multi-Functional:

VoIP is a dynamic system that can be used for a multitude of utility options by the modern business organization! Stay in touch with your workforce, video-conference, store files and documents with ease through your virtual telephony system – it is the most important resource in any manager's toolkit. A wide range of extra features such as call forwarding, three-way calling, voice mail and call waiting keep business processes running seamlessly. It can also send data such as files, documents, and pictures while engaging in telephonic conversion. So make sure to get a multi-functional and diverse virtual telephony system for your company to skyrocket your bottom-line!
Supports Older Equipment:

You may think that virtual telephony will require a complete overhaul of your business operations and will not be compatible with your older equipment. Well, don't worry – virtual telephones are highly interoperable with older models of telephonic apparatus. An analog telephone adapter (ATA) is a special device through which your phone or fax machine can be connected to a new VoIP system. Virtual faxing is also possible, as even today there are many instances when faxing is necessary for business efficacy in operations. So don't fear about your older telephone system becoming obsolete due to implementing VoIP, rather just take the plunge and get a virtual telephony system for your company!
Customizable:

Every single business has different needs when it comes to a telephone system. A virtual telephone platform has the ability to provide customizable services and cost-plans that cater to your business requirements specifically. Get what features you want and only pay for them at the prices suitable to your organization! A VoIP system can be integrated with all your current software applications to make sure there is no disruption or time delay. The scalability of a VoIP network makes sure you will be able to expand telephone services with growing business abilities. So get your virtual telephone system today – the possibilities are endless, and that is definitely not possible through the traditional telephone service providers!
Virtual telephony is disrupting technology across industries and changing the model of internal business communication for the better. Switch over to a virtual telephone provider to gain features, flexibility, and functionality. VoIP is the future of communication technology – make sure you leverage its power at the right time!