How to Avoid a Binary Options Scam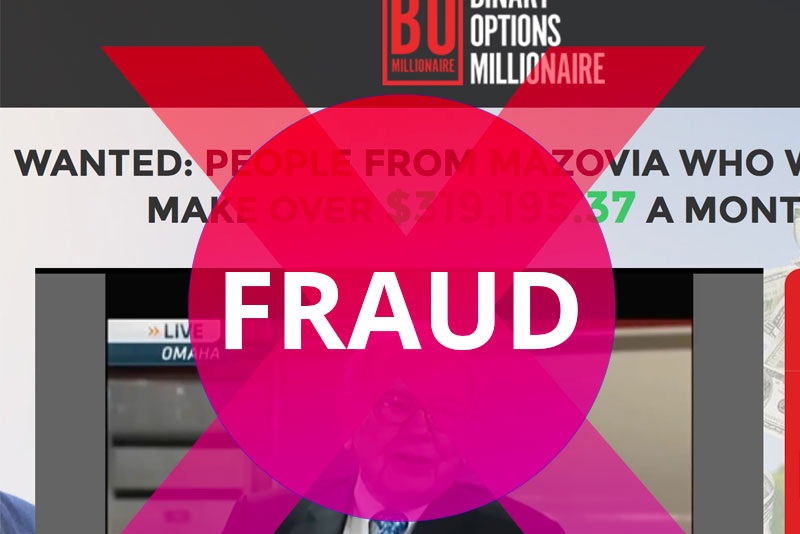 Trading in binary options can be very risky, costing many traders their investment. The websites offering binary options trading promote themselves as legitimate companies, offering controlled risk trading. The entire trading process is designed to encourage and allow for clients to deposit money quickly and easily.
The latest figures by Action Fraud, a UK-based national fraud and cyber-crime reporting center reveal that over the past five years around 2,000 people have reportedly been defrauded by an online trading scam that is commonly known as binary options fraud. Action Fraud, which is part of the City of London Police, showed that over the past five years victims of binary options fraud lost over 59 million GBP in the UK.
Who commits binary options fraud?
Binary options fraud has become a global phenomenon. In the peak of the industry, there were an estimated 4,000 companies emmeshed in the scam, a scam encouraging clueless investors to place bets on whether the price of an asset or commodity would increase or decrease within a specific time period. It is unfair to say that all companies that offer binary options are fraudulent, for example, American based company Nasdaq is a regulated binary options company offering legitimate entry into the stock exchange.
Are binary options companies regulated?
A huge majority of binary options companies are not regulated by any kind of registered entity. There is no securities commission in place that can protect people's interests, thus, the scale of this scam is unimaginable. Due to the sophistication of the scam, it is very hard to recover your investment if you have been scammed.
Defining a scam
Binary options brokers coerce traders into depositing through manipulation tactics and refusing to allow client withdrawals. That's why it's very important to do your due diligence or avoid these kinds of binary options brokers at all costs.
There are plenty of reviews on binary options brokers – always ask your broker whether or not they can provide the correct documentation. However, beware of the huge amount of fake positive feedback and testimonials. The binary options industry has become notorious for posting fake reviews across websites, forums and social channels to dupe their clients into believing that they are legitimate. Customer feedback is very important, but it should be independent and transparent. Usually there is a discussion underneath feedback. You should go through them to know about different disputes against or in favor of a particular broker and/or company.
How can I save myself from being scammed?
If you have fallen victim to a binary options trading scam, you need to consult with an asset recovery agency and/or legal team who can guide you and help you to recover your investment.