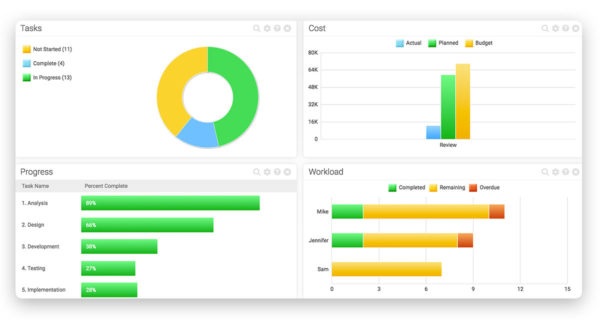 How a Pivot Table Can Help You Manage Inventory
Published On January 9, 2018 |
Software
Managing inventory requires tracking and viewing large amounts of information. You need to be able to view your inventory data from multiple angles in order to track variables, pinpoint physical product, and view rankings. Pivot tables allow you to do this with just a few simple clicks by giving you access to a whole new set of information. Spreadsheets provide one solution to create pivot tables, but the best tools allow you to simply drag and drop fields in order to rearrange the data.
But what is a pivot table and how can it help you more effectively manage your inventory? Read on to find out!
What is a Pivot Table
Do you have large amounts of data that you need to summarize, sort, reorganize, group, count, total or average? This is where a pivot table can help you. This data summation tool allows you transform columns into rows, rows into columns, completely independently from the original data in your database.
A complex and robust data summation tool pivot tables transform a simple spreadsheet into usable system for analysis, projection and visualization. The ability to slice and dice the data stored in your database to view from different angles and in different ways enables you to quickly and easily to spot trends or perform in-depth analysis.
Create an Inventory Template
One of the first things you need to do when setting up a business that sells products is create an inventory template to track and manage things. A template can be created to track product quantity, price points (both market value and wholesale cost), sales numbers, and incoming stock. An inventory template will also allow you to capture and reviewing inventory levels and information day over day, month over month or year over year changes.
This data will let you know how many items to order for the next holiday season, or how to stock appropriately for back to school, or any other large sales day or month for your business.
Validate and Reconcile Inventory
One of the hardest things with inventory management is validating and reconciling discrepancies in inventory. For stores with large inventory counts or with a lot of high dollar inventory on hand you want to be diligent about accurate inventory counts. Pivot tables eliminate the possibility of inaccuracies due to human error as the tables automatically update based on the information provided when the products are received and sold.
Rank Products
When your business is based on selling products, you want to know what products sell better than others and when sales are higher. You can use a pivot table to rank the products in your system based on based on sales quantity, based on inventory quantity, or based on the number of products you have received. You can use this option to keep your inventory view based on high sales or items that need to be restocked so you can make decisions by just glancing at the data.