Helpful Online Tools for Digital Marketing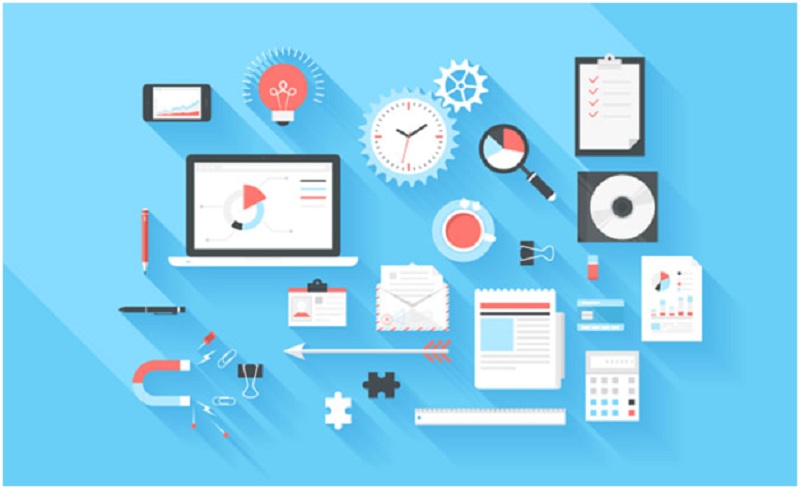 Digital marketing has always been in flux. Because digital tools are always evolving, we'll take a look at the most prominent options as of the time of this writing. As time progresses and the landscape of the digital marketplace shifts, the idea is to upgrade accordingly to fit these tools into your marketing strategies. Nevertheless, the following tools can greatly impact your digital marketing.
For Email Marketing: MailChimp
Email is a powerful way to reach customers, both new and existing. And the best way to create email campaigns is through MailChimp. Not only does MailChimp allow you to create emails from their intuitive templates while integrating some social media functionalities, the tool can also help you track analytics from each campaign — perfect for those that are always wondering whether their time spent is actually rewarded (or relegated to the spam folder).
For Social Media Organization: Buffer
Because there are so many different formats of social media out there, each with their own types of rules (i.e.Twitter now allows 280 characters, Facebook video ads can be a maximum of 45 mins, etc.), you want the most efficient methods of getting the word out without having to have multiple tabs open and copy + pasting your social media ads in a time-consuming fashion. That's where an online tool like Buffer can make the process of automating similar marketing materials easier, while also allowing for tailoring of each response in accordance to the rules of each social media platform. Even better, Buffer allows you to schedule posts in advance, allowing you to handle the process with a "one-and-done" approach instead of having to constantly check on whether Buffer is actually carrying out your desired tasks.
Online Collaboration Platforms: Trello, Slack, etc.
If you're going to market effectively, you'll need a team to carry out your advertising tasks among every available staff member. That's where online collaboration platforms come in, ensuring that you can stay in contact with staff (and customers) in real time — much like a traditional office environment. However, online collaboration platforms bring together your staff and remote workers so that every worker is on the same page.
Because there's such a variance in how different business models use online collaboration platforms, there isn't a consensus on what works best. This is where experimentation is key, both from the administrator side and for those who are delegated tasks. Some of the most prominent online collaboration platforms include:
Trello
Teamwork
Slack
Front
OneHub
Airtable
Clarizen
To give you an example of the idiosyncrasies of each online collaboration platform, Trello uses a system of cards to version-control projects. Slack, on the other hand, is geared towards creating virtual meeting rooms with a live chat feature. Teamwork, on the other hand, includes all of those functionalities, but it can be incredibly confusing for new businesses that just want basic functionality until they graduate to enterprise solutions. As a final note, most of these online collaboration solutions are free to use until you're willing to graduate to a more professional solution.
Online Communication: Virtual Phone Numbers
As much as you've been successful with getting the world out there, you still need to engage customers over the phone. That's where virtual phone numbers allow you to leverage the latest advancements in cloud computing, like VoIP ("Voice over Internet Protocol"), to open lines of communication. Virtual phone numbers instantly route phone calls from one number to another (known as the "destination phone number") anywhere around the world. By marketing these phone numbers on your website and social media platforms (among others), you can access new markets — both domestic and international. Best of all, virtual phone numbers are indistinguishable from "normal" phone numbers in both functionality and look (they have the same area country and area/ region code).
Furthermore, if you're looking to boost the professional appeal of your telephone communication, it's worthy to note that virtual phone numbers include toll free numbers, which charge the subscriber (your business) instead of the caller. By combining these numbers with your marketing strategy, you open up the world to getting in contact with your business.
 by Tom Senkus
Author's Bio: Tom Senkus is an online marketer and writer with 15+ years of experience. His work has been featured in numerous publications and he is the author of 10 books. For more information on his work, visit www.tomsenkuswriter.com