Boost The Online Presence Of Your Business With These Social Media Management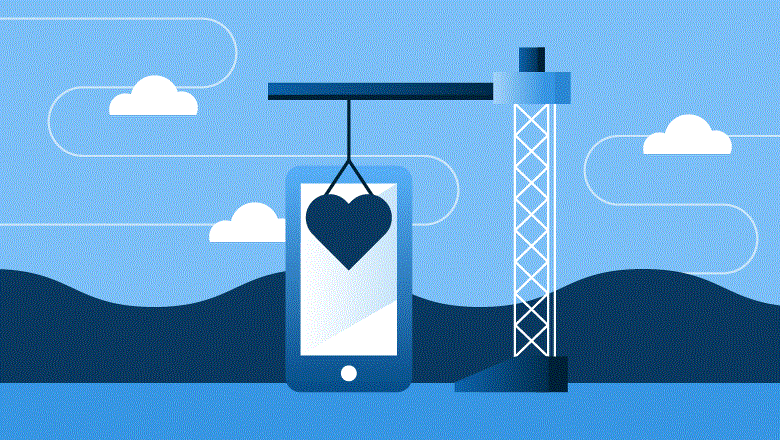 The age of online friendships and pressing need to have more online followers has gradually turned into a digital business. You can now start a business and, with the right social media company and exposure, grow it so fast and have customers lining up to buy your products. Social media websites keep springing up more rampantly these days. Thus, opening the online world for more business opportunities and exposure. Today, if you need to shop for the best clothes or recipes online, hop on Pinterest. If you are looking to find a good restaurant in your location, then login to Yelp. LinkedIn is the perfect hub for adults looking for online connections. What makes these options great is that other people have already vetted and found them to be legitimate.
Today, it's much easier for you to trust what your Facebook friend tells you about a product than what the products' manufacturers tell you. That's the kind of influence the social media has when it comes to influencing consumers to purchase certain products over others. Social networks come in second behind search engines when it comes to researching brands. So, if you want your business to make an impact on the online social network platform, then start focusing on these social media management tips. They will save both you and your business money and time.
The best way to make an impact on your social network platform is always to have a constant flow of content about your products. However, that alone will not do. As you must ensure to provide nothing short of quality content and announcements. Incorrect information and abysmal post won't do here. It is vital that you post and share content that's good enough that your followers can re-share, retweet, and even pass on to their colleagues.
You also want to post content that lasts. You don't want to have content that lasts for a week or two then disappears. Create something that stays relevant in the industry for long. This is gold for any business looking to promote its products through social markets.
Use data to find the best quantity
Social networks and the media are always on the move and what is happening in real-time is what sells. Therefore, the quantity of content you share through your social media handles will work to your advantage. Recent studies have, for example, found that if you start posting more relevant content online, then the engagement of your social websites will suddenly skyrocket. This will also help to drive more traffic and clicks to your website which is what your business needs.
Take advantage of scheduling tools
No one will expect you to manage the posts you share on your social networks so intensely to the point that you post well over 50+ times daily. You, therefore, need to find a good auto-scheduling tool for your posts to save you time. Some of these scheduling tools include Buffer and Hootsuite. These tools will help your social accounts to see high engagement than before.
Social networks are all about engaging with other people and businesses and, in turn, they also engage with you. You can knock your audiences off their feet by being the charmer who always got the best content for your consumers. Social media cleaning tools can also help out here as well. Tools like Mention and Buzzsumo are excellent options that will send you alerts whenever a given keyword gets posted online. You will then know how best to respond to it and promptly.
Automate repetitive tasks
You can use IFTTT, a website that incorporates a series of simple steps that helps you to link up certain applications to perform actions automatically if triggered. To make the point clearer, if your weather application records a high UV index, then if you set a reminder to apply sunscreen on, it will be triggered and notify you. That's the same way IFTTT works.
Studies have also found that social media followers have a higher tendency of following accounts of 'real people' compared to those of businesses. Your online followers don't even have to know you to follow you. You only need to continually provide your followers with something that they love and appreciate about other real people. Do this with sass and flair and your online follower will grow exponentially.
If possible, take some time and find unhappy, disgruntled customers on your social pages and respond to them. Try to solve their grievances about your business. Many businesses already do this, and it works perfectly in their favor. It is a great way of showing your consumers that your company cares. Not to mention it also proves to your consumers that there is a personality and a face behind all the façade. Do this right, and there is a likelihood that even some of the previous unhappy comments about issues with your company will be deleted.
Utilize social media analytics
The only way that you are going to know how many people are viewing your posts or whether they are even viewing them at all is by looking at the numbers. It is necessary to gather all the relevant data about your posts even to determine whether your content consumers are even engaging with your posts after seeing them.
The good news is that there are currently many social media metrics to help do the job for you. Some like Kissmetrics will even provide you with an elaborate beginner's guide. You can, therefore, study your consumers' post engagements with your content and URL clicks to know where you are with your consumers. Your ultimate goal is to expand and engage with as many followers as you can, even more, and drive them to your website. Social media metrics show you whether that is a possibility or if you need to make certain readjustments.
Final thoughts
Managing social media accounts isn't an easy task. It is a job on its own that's constant and always in progress. You must, therefore, ensure that you equip yourself with all the right tools for the job to stay competitive in this field.