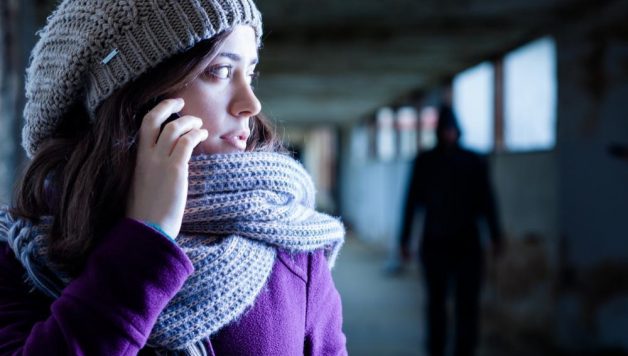 Best Personal security Apps
Published On December 12, 2017 |
Technology
1 out of 5 women (20%) is sexually assaulted while at college. 93 women are raped every day in India, the same for the USA is 1183 per day and its 232 for the United Kingdom.
Safety is always a pressing concern for all countries. But yet no one can ensure it all the time.
Recently Apple launched iOS 11 with an SOS on the go feature to keep you safe with sudden dangerous situations.
As cellphones are integrated part of our daily life, our devices are becoming further capable of becoming our bodyguards.
If you own any basic smartphone, installing a good personal security app on your device can safeguard you from the problems that can turn your life into the nightmares.
Don't imagine any bad happening that can occur to you, but simply move a step ahead to install best Personal security apps for your safety.
Best Personal Security Apps
Android powers more than 82% of smartphones. And over 36% of the world population uses a smartphone, pretty low but, we guess if you are reading this post, probably you own some kind of smartphone.
Currently, 2.1 billion people use smartphone and this will move to around 2.5 billion in 2019
This makes us share these below personal security apps for Android.
1) Circle of 6
It is the winner of White house 2011 best "Apps Against Abuse" award.
Circle of 6 lets you choose up to 6 trusted friends or family members to add to your circle. If you get into uneasy or risky circumstance, use Circle of 6 to automatically send your circle a pre-programmed SMS alert message, with your exact location. Two taps are all it takes. It is best to have a data security apps for Android to make sure 360 Degrees protection to you and your bodyguard.
PROS:
Easy to use and simple to understand User Interface
Fake a Ring your own phone to escape the situation
Auto-Pilot feature does everything. You just have to install on your device
Real-time location is monitored
Can be easily operated by unhealthy
Practically No Impact on Battery Life.
CONS:
Sometimes, the bug does not let you add contacts to your circle.
Get Circle of 6 for FREE from Google Play Store and Apple App store
2) React mobile
It can be a terrific situation if your smartphone is not accessible to you. Still, you can ask for help using React mobile.
This is Swiss knife of your security.
React has 3 modes- I am fine, Follow Me, SOS.
I am Fine– Tells your listed contacts that you are safe and good to go.
Follow Me– Shares your GPS location to them so that they can closely monitor you. And can back you up in cause of any unusual events.
SOS– Its help me mode, it results in  an emergency alert to as listed contacts and automatically notifies emergency services.
For added security and convenience, configure the app to post help notifications to your Facebook and Twitter accounts. We were impressed by this mode.
React comes with with a wearable safety device, that allow you to call for help even when your phone is out of reach.
Buy this device for $69 from React Mobile official website. This remote Panic button is extremely helpful to individuals working in such professional conditions where cell phones are to be kept in bags. Like Waitress, Nurses, Hotel Room service personals and Etc.
PROS:
Add unlimited contacts
Flexibility
Precautionary Modes that make your contacts alert about you
SOS is fast and calls local authorities along with you contacts. Double protection
Simple and Lucid
Add remote security with React Mobile Sidekick- Wearable Panic button for conditions when you are not near your mobile phone
CONS:
Get React for FREE from Google Play Store and Apple App store
Watch over Me
This security app comes up with some different concept. And we liked it for the same.
Watch over me comes up with two statements, 'Watch Over Me While I…'(Condition) and 'For…'(time), followed by two buttons.
For each, you fill in an action. Post this step, tap the 'Watch Over Me' button, the app starts a countdown of time you specified in "For" statement.
There is a round button to tap to confirm your safety, and a square button below it to tap to extend the session. If you fail to confirm your safety by the time the counter hits zero, the app contacts your listed friends through SMS, email, or even Facebook with your GPS location in the message.
Shake your phone to create a trigger. In case of triggered emergency, Watch Over me turns on your camera and audio input to help your friends/ contacts to hear you. This further helps them to get a glimpse of you.
PROS:
Shake your phone, when in situation you may fail to press the panic button
You may arrive in a situation when you fail to reach your mobile. This App will protect you in similar situation
Fast and easy to use. It works perfectly for which it has been designed
Add unlimited contacts
Alters with almost all mode of contact
CONS:
If you miss the timer by mistake, some false positive alert may go to your listed contacts
Currently Supported in the US only
Check out Watch over me Website for More info. Get Watch over me for FREE from Google Play Store and Apple App store
Summing-up
Dozens of apps are available on App Store for personal safety and protection. Listed above are the best ones.
Go Ahead, and let us know your suggestions and feedback in the comment section or on our Twitter and Facebook pages.