Best Home Theatre Gadgets of 2021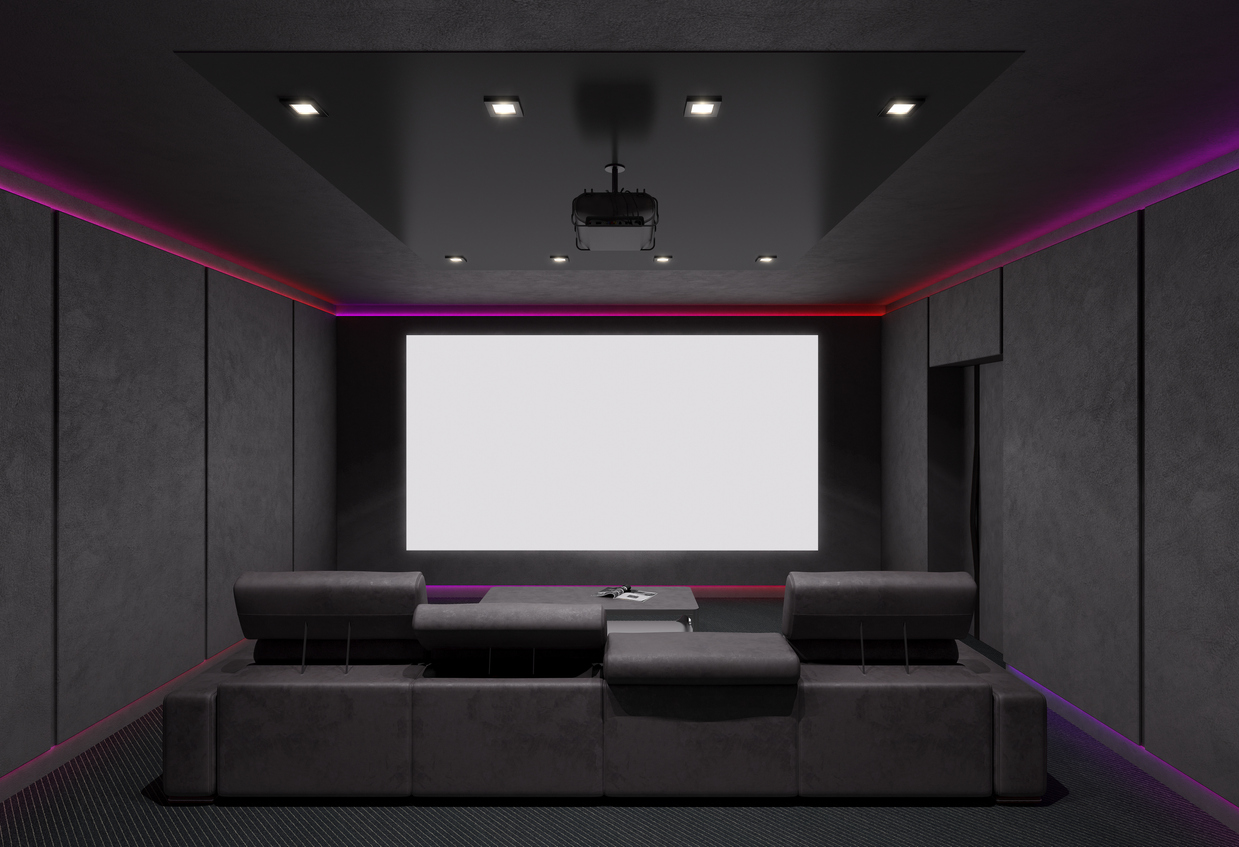 Modern Home Theater Interior. 3d illustration.
When it comes to the best home theatre gadgets, it can be important to distinguish between the item and the brand. After all, many "best of" lists will tell you the specific product that meets or exceeds their expectations, but that may not always be the best tact to take. One of the most obvious downsides to this system is that different markets have different products available, for example.
But, there are other downsides to consider as well, such as companies raising the price of popular products, lacking the inventory to meet demand and more. That is why our article doesn't focus on particular products but rather focuses on what gadgets are most helpful for all home theatre systems.
Below, smartspacehomeautomation.ca looks at the five best gadgets to add to your home theatre system in 2021. Let's get started.
5 Best Home Theatre Gadgets of 2021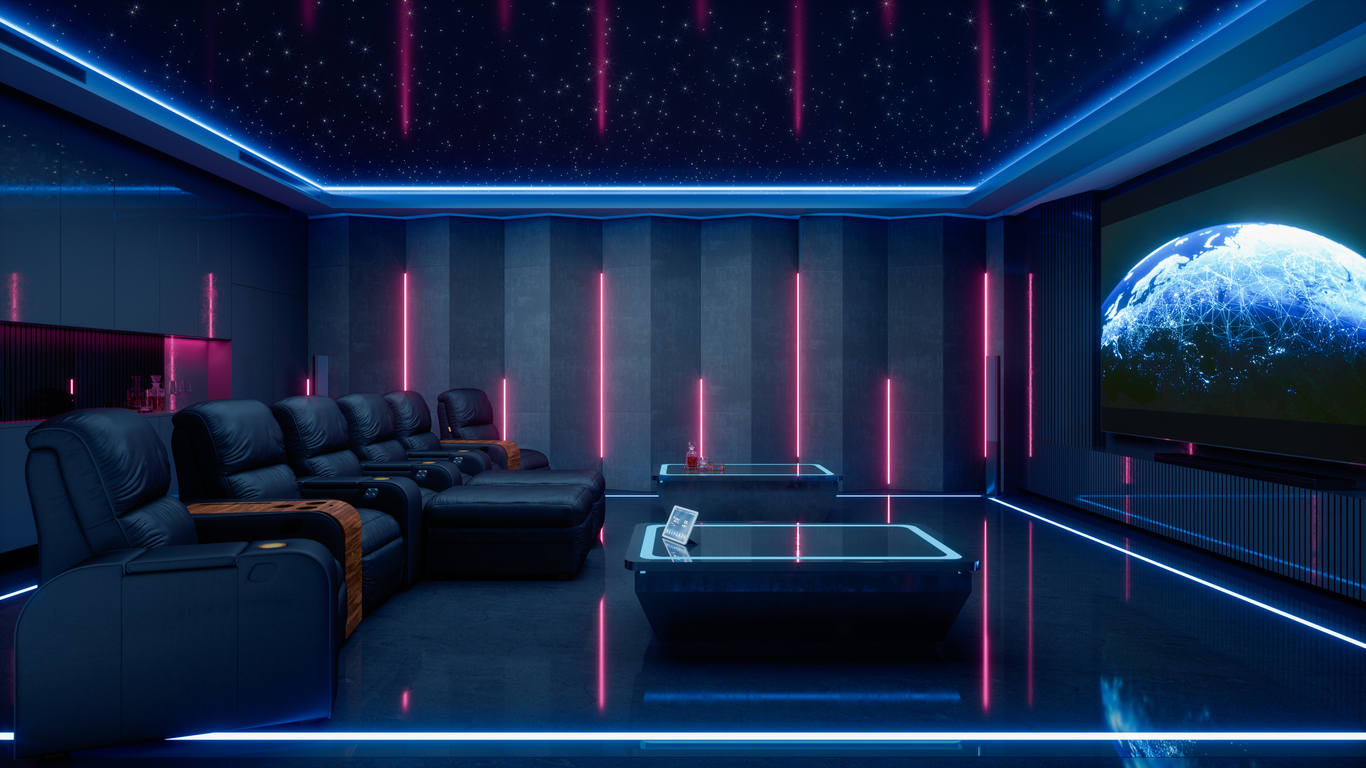 Gaming Console
While it is impossible to deny the massive growth and success of the gaming industry, many find that it still occupies a strange middle-state of existence. There is still much societal pressure to regulate and reduce the amount of time that people, especially youth, spend gaming. But, colleges, universities and independent learning institutions continue to add curriculum that educates people about the gaming industry and, in particular, the potential of e-sports as a lucrative career.
All of this is to say that we cannot look at gaming as a simple pass time any longer. Having a working knowledge of the industry has become a part of our zeitgeist, and having your own experience with gaming culture can ease many social interactions. Try one out in your home today!
SoundBar
In the past, multi-speaker systems were the gold standard for home theatre systems. In many ways, they still are. However, technological advancements have made soundbars capable of producing the same rich and deep sound that people enjoy of multi-speaker systems, without all the added hassle.
In reality, the best way to improve your theatre's sound is to add both a soundbar and additional speakers for surround sound. However, for those on a budget, with limited space, or even just looking for a cleaner, simpler setup, a single soundbar is more than enough.
Portable Projector
Portable projectors are all the rage in 2021, but they are not quite an established product. As a result, the quality from one unit to the next can vary widely, which makes choosing the right brand and product essential before purchasing. You won't want to skimp on the price, if possible, as lower-quality projectors often do not have enough light to be effective in anything less than the darkest of rooms.
Additionally, you should consider adding a wall-mounting device to your portable projector. Yes, they are meant to be moved by their nature, but if you are planning to use them in only one location, having them set to the correct distance can be very helpful and convenient.
Media Streaming Device
If you plan to invest in a video game console, then you can probably skip a media streaming device. However, with items like the Roku, you can also access many of the convenient streaming services now available by larger content creators. This is a great alternative to both traditional cable and video game systems for those who have this preference.
Wall Mount Kit
Wall mounting your television is our "something old" in this wedding of ideas with your mind. They have been around for quite some time and growing steadily in popularity, yet they have not achieved that commonplace status. This changes in 2021, where you can pick one of these up for a small price and have all the benefits it brings.