Backing Up Your Data using Cloud Storage Services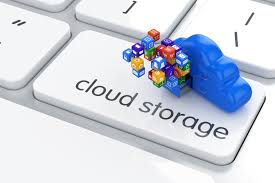 Today everything is being regulated by the latest and digital technologies. This has provided much more space in the real world and most of the things have digital copies. Books are replaced by e-books to a very large extent. Photos and videos are no more confined to film reels. At this point of time, it becomes very important to have a backup of all the data stored in your computer and/or smartphone. The good thing is that there are many servers which provide you with cloud storage so that your data remains safe forever.
Cloud storage is basically a cloud computing model that operates on remote servers managed by cloud storage service providers. You can access your data using the internet and the service providers look after its safety and security.
Google Drive
Today, almost everyone is familiar with Google drive. Where its main features include sending and receiving a large amount of data, it can also be used as a very good cloud storage for data backup. It gives its user a free access up to 15 GB and you can upgrade to the paid plans which are fairly cheap for the services it provides.
Mediafire
Started off for sharing of files, Mediafire has become one of the trusted options for cloud storage. It gives you free access up to 10 GB and charges $7.50 for 1TB every month and plans vary according to your necessities. You can upload and share anything from photos, videos to documents. Moreover you can also play or use your files in the cloud.
ResilioSync
This app is one of the best in the market especially for those who are conscious about the security of their data. The features do not vary much from Googe drive. But there is a twist. Instead of storing this in the cloud, you get to store it on your own pc, laptop, or any of your machines. You can also store it on your own servers if you have any.
Microsoft OneDrive
If you are a Microsoft person, this might be one of the best options for cloud storage. This is because OneDrive integrates directly with most of the Microsoft products. The downside to using OneDrive is that only gives 5GB of free access.
Box
If you are a regular tech news reader, you might have heard about box.com which is a new entry in the market of cloud storage. This offers you file sharing and cloud storage with a free access of up to 10 Gb. The box is probably one of the simplest and most organized cloud storage services available.
In this time where nothing is certain, it becomes essential to save your data by having a backup. Cloud storage not only helps you to be secure as far as you valuable data is concerned, it also guarantees that your data will only be accessible by you. There are many other cloud storage services which are good and you can try them out for free up to a certain amount of space.