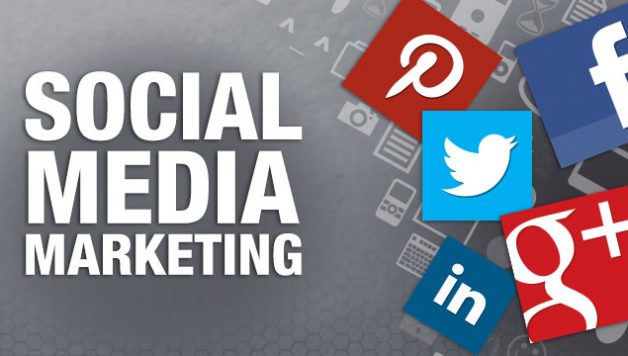 Are You Doing Social Media Marketing the Wrong Way?
Published On October 17, 2017 |
Featured
Small businesses are always being told they must have a social media presence to survive in the modern business world, but how many people tell them how to do it? Social media marketing can be an effective and affordable tool to help grow your business, but how do you use it?
If you send your message out to a broad audience, you will reap narrow results. The goal is to reach people who need and want your products or services; your target audience.
A well-planned social media marketing campaign will reach out to the right audience and reap massive rewards for your business in sales, new customers, and revenue.
6 Tips to Make Social Media Work for You
Learn Social Media – There are several free resources across the Web that can help you learn what you need to know about social media platforms. The first step is to learn how each channel works and how they benefit the business side. The basics are similar, but the nuances related to business strategies will change and evolve.
Listen to Customers – How can you know what people want, if you're not listening to them? It's common practice for customers to voice their opinions across social media more than over the phone or in an email. Social media should be an extension of customer service. Get their input, listen and learn from them, and get ideas for your next offer.
Monitor & Measure – Analytics are the key to knowing what is working and what is not in your social media marketing campaigns. The data you collect from social media analytics are an invaluable tool for your business. You should be constantly testing and optimizing to develop successful and effective campaigns.
Engage Your Audience – Engaging your audience requires a bit of flair and creativity. Put out relevant and interesting content from your own blog and from industry news topics. Encourage them to comment, like, follow, and share your posts. Posting once or twice a day is great, but engage with them after that. When they comment, acknowledge it and respond. Just a few minutes to hours a day shows them that you're accessible.
Try Automation – Automating your posts is a great way to be consistent with your social media engagement. Used properly, Facebook, Twitter, LinkedIn, Google+, and Instagram automation will help build your presence and covert followers into sales. If you haven't the time to work social media yourself, you can outsource or hire someone to handle social media in your office. The Small Business Blog has a great article on this.
Avoid Getting Overwhelmed – You don't need to be on every social media channel simply because there are out there. It's virtually impossible and nearly always ineffective to try to be active on every social media network. Start with two or three and learn your audience. Master those, then expand.
Social media marketing ranges from free to paid avenues. Whether your budget is $10 a day or $1,000 a day for social media marketing and advertising, the end goal is the same. That goal is to get your message to the right audience, engage with your audience, track that engagement, and ultimately boost your brand and sales.