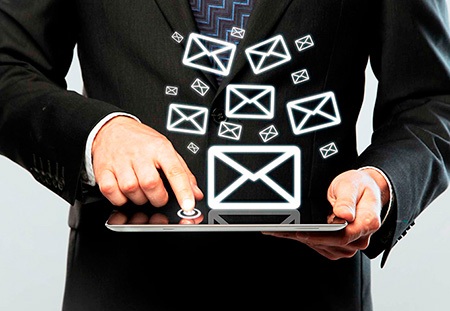 Advantages Associated With The Use Of Temporary Mailbox
Published On February 26, 2018 |
Technology
As people start to understand the utility of temporary email and its role in ensuring the sanctity of their personal emails, people have started to build up websites dedicated to temporary mail services. These websites generally offer to register and generate the same absolutely free. In fact these free new email addresses created remains active till such time as the chosen domain remains active.
The biggest asset of the temp email is that it self-destructs after a certain period of time. This takes off the extra hassle of having to go through each email in order to understand whether it is genuine or fake. In these temporarily created mailboxes, which can only be opened with the user name and password generated, for the mailbox to be kept alive, the domain has to be kept alive. Thus the choice of the domain name as offered by the tempmailaddress-temp mail service or any other temp mail service provider for that matter has to be done carefully and properly.
The generation of a disposable email hardly takes more than a few seconds but some websites require the temporary mailbox created to be used within a certain lapse of time. If the same is not done then the mailbox becomes invalid and autodestructs.
While protection from unwanted emails which litter the personal email box ensures that the inbox of the personal email remains uncluttered, there are certain other advantages attached to the use of temp mail like:
Registration on websites which might be suspicious can be done without fearing for a virus attack or of data being stolen etc.,

One time registrations to websites can be done for downloading content,

Internet voting can be facilitated with the same,

Creation of one-time accounts on social media, social websites etc., becomes easier,

They are anonymous since no contact details are required for generation of the same etc.
The temporary mailbox set up can also serve as a mirror for the permanent personal mail or it can function as an independent one, depending on the choice of the same. This makes it quite versatile as well as extremely useful.