7 Tips to Protect Your Site from Negative SEO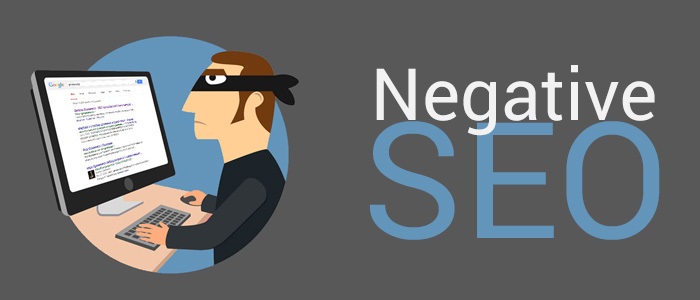 Fend Off Negative SEO- Try These Tricks
It is obvious that SEO strategies are changing day by day. We have to watch out every moment to optimize our website for better result and ranking. Each season Google is changing its algorithm for fixing the ranking criteria's, it is just to improve the user experience. We know, how we are struggling to run along with the emerging techniques. The hardship tagging with all these procedures are tedious, yet, we are trying our best tirelessly to upkeep our website on the first page at least. So, how it would make us feel if someone tries to ruin our website with such malicious tricks as- Negative SEO.
We cannot afford and entertain those disastrous jokes, right. Unfortunately, it is the reality that a huge number of websites is confronting each day. When the competition between the same business enterprises rises, they start to find crooked ways to knock down the competitors. Negative SEO is the tool that they are using for their wicked motives.
Negative SEO is a not good omen for anyone. To put it simply, negative SEO is a series of the wicked act that someone has been doing against our website, for destroying our search engine ranking. Normally, it might be some sort of manipulative spam links that redirect the users, making thousands of backlinks, hacking website, copying content, defaming the reputation, etc.
Today let's check how to protect our website negative SEO,
Check Your Backlinks Regularly
Negative SEO doesn't attack from the front, it hides behind our backlinks. Mostly, it will be low-quality links and redirects that defame our reputation. So, it's better to check the backlinks simultaneously and ensure we have the best backlinks.
There are a lot of tools are available to monitor. Also, if we can find any malicious links just ensure that it is harmful or not. Because every unusual link is not always supposed to be a negative SEO.
Utilizing the service of alerts will help us to fend off all the possible negative SEO attacks. Whenever a situation arises where some malware tries to attack, google webmaster tool will give us the alert. Moreover, the services offered by webmaster tools is not just limited to informing on the time of attacks. It will give the signals when we have connectivity problem and when our pages are no indexed as well.
Just by enabling the email alert for all types of issues, we can get the very service of google for free.
Find Out Duplicate Content
Content duplication is sharing our content to other websites or online platforms. It is another common negative SEO practice prevailing in the digital world. We cannot find it unless we check it. It will drown our rank outrightly and get penalized by Google. If our copy score goes higher than a level, we will lose our ranking and chance to show up on the front pages. It can be anywhere around the digital platform. We will get victimized for duplication, and we have to check it regularly.
So, it is necessary to check whether our contents were copied or not by the competitors. We can use several online tools to find it out.
Most of the website owners come to know that they are victimized of negative SEO when they get penalized by Google later.
If all your efforts are not working and the SEO team has failed to cut off the tens and thousands of malicious low-quality backlinks. Don't worry, ring to Google, they have a tool called Disavow. We can explain our situation through this tool to Google. If we care manually penalized, we can get easily avoid that by reaching Google directly, they will help to remove the spam links.
Securing our website is the best promising practice that we can do for protecting it. For that, an SSL Certificate is the best product that is available on the market. It will seal our website a network outrightly and save it from hackers and attackers.
SSL certificate is a security protocol that encrypts all the data and communication channels across our websites. It will secure the transactions and cover the website from any form of attacks.
Also, setting strong passwords and other security measures such as virus protection, authentication verification will help to secure our premises tightly.
We cannot assure that every customer is happy with us, but we have to try that. However, happy-less customers are good to review ourselves to improve. Unfortunately, here the story is different; nowadays business enterprises are using that tool to upgrade their competitors. Creating fake social media profiles, pumping negative reviews is their primary activities.
So, we have to check all across the streets of social platforms to find whether any fake account is touting around. It is the fastest way that can destroy our brand reputation.
Check Website Speed Frequently
Our website speed is a prominent determinant for ranking. There are so many factors that make our website cripple. Sometimes it might be internal issues and other time network issues. But, there are times when there are no possible issues, yet your website never loads in a meantime.
If you are encountering such situation, your site might probably under attack of negative SEO. Then, you have to reach out to your webmaster or need to seek help from an expert to remove the unnecessary loading factors.
Though negative SEO is a daunting reality, it can be mitigated far easily. Just keep these tips in your hearts and keep an eye around your website.