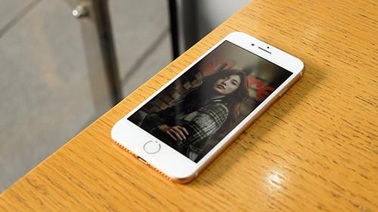 4 Ways the iPhone 8 is Apple's Most Secure Phone Yet
Published On January 11, 2018 |
Technology
Data security is one of the most pressing issues for phone users today. Should a hacker infiltrate your phone, he or she would have access to your credit card and banking information, your personal contacts, and any other private data you store on your phone. You need to lock down your device to prevent a data breach. Fortunately, Apple's latest product line is perfect for this. Here are four ways the iPhone 8 is Apple's most secure phone yet. 
Touch ID
The Apple iPhone X has garnered a lot of attention for its new technology. It employs facial recognition to unlock the phone. Critics were quick to point out potential security issues with the new software. Many experts believe that Touch ID is actually safer than facial recognition. While Apple's most expensive model claims a technical advantage, the reality is that Touch ID is a proven way to unlock your phone. 
To heighten the security, Touch ID has a slightly modified interface. You can also alter the settings to improve your security. ZDNet suggests that you choose a custom alphanumeric passcode. You can add a factor of 10 to your security with each extra passcode number that you add; this makes it impossible for hackers to guess. You can also deactivate Touch ID, which reduces your convenience. It does, however, dramatically strengthen the security of your iPhone. With these two steps, you make your iPhone 8 Plus almost impossible for someone else to unlock.
SOS Feature
Historically, the iPhone product line had an Emergency feature. Whenever you faced immediate danger, you pressed the Emergency button on the bottom-left portion of the screen. It worked when the phone was in the locked setting, meaning that you were only two button pushes away from help.
Apple has altered the premise for the new iPhone. The earlier version was susceptible to mischief. Anyone could access the Emergency option on your behalf. When you buy the iPhone 8, you receive a new level of security. The SOS function will signal emergency services. All you need to do to unlock it is press and hold the side button on your phone. Then, press one of the Volume buttons.
A special slider will appear. You have options for Medical ID or Emergency SOS. Slide the one that pertains to your situation to receive immediate assistance. Non-iPhone users won't know how the iPhone 8's SOS feature works, negating their ability to play pranks with your phone. They also can't try to use Touch ID with your fingerprints. Touch ID now automatically deactivates once the Emergency SOS protocol triggers. To protect yourself even more, buy the iPhone 8 from the most reliable carrier, T-Mobile. It has the best wireless network overall, guaranteeing that you have a signal in an emergency situation.
Passcode Pairing
The passcode is still an important part of the iPhone ecosystem. For this reason, Apple has altered the computer pairing method. With past models, anyone could hook your phone up to a computer and gain access to your files. The new user could choose the "Trust This Computer" option to give their computer the ability to install files on your phone! It was a glaring security hole that critics assailed Apple for ignoring. 
With the iPhone 8, Apple finally implemented the simple change needed to correct the security flaw. Whenever you pair your phone with a computer, you must supply the correct passcode to access the data. Otherwise, the phone's data remains locked, safeguarding it from computers.
Two-Level Authentication
Apple's decision to add a required passcode and approval to pairing has technical and legal ramifications. When you pair the phone to a computer, it now has a two-layer security protection system in place. Why is this important?
Imagine a worst-case scenario situation where you get in trouble with the law. The police department previously had the ability to pair your phone to a computer. Then, they could take all your private data and check for incriminating information. It's a legal gray area that caused problems for Apple and its users. With two-step authorization, the contents of your phone remain inaccessible to others. The only way to get the data is with passcode knowledge. 
Whether a cop or a hacker tries to access your data, the iPhone 8's new technology locks them out. It's the most secure iPhone yet, and you should feel confident when buying one.