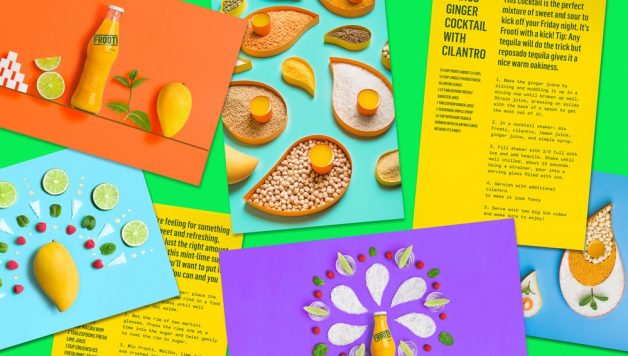 10 Tools Which Can Help You Build a Brand like Frooti
Published On January 11, 2018 |
Web Design
  Branding is an essential aspect of any business. You need to reach the right audience, at the right time to ensure the success of your product/brand. But it's the financial constraint that restricts many especially the new ones to go up against the big shots.
So, what's the solution? What can start-ups or new brands do to attain maximum consumes attention and more but with the budget in control?
Internet today has evolved to the extent that if used correctly it can do wonders for your business. We have found out some fantastic tools can be used in different aspects of the business – helping create a strong brand over the time that's big enough to compete with market leaders!
Here are ten online marketing tools that'll prove beneficial for your brand –
What's the first thing you do when you hear about a new product or company? You Google it right. Well, likewise after hearing about your band or products there's a good chance potential customers will search for you.
It's here Band Yourself comes into the picture. This tool will help you portray the best of your band on-screen by suppressing the negative feedbacks/comments they'll find under your search result.
If you have an excellent product to offer, it's important that your clients get to know about them via appealing visuals. It can be done by marinating an attractive Instagram or Facebook page, advertisements, banners, and like. Apart from these, it's equally important to create an eye-catching brand logo and business card that clients remember for long.
If you are thinking doing all this equates to hiring a professional designing agency, then you are wrong. You can use Canva where designing is amazingly simple. Their team of professional artists has designed temples for every possible format that you can use as it is or tweaked to choice. So, create fabulous designs around your band theme in no-time, for free.
When marketing your brand one of the critical things is to know what is being said about you, your product, and even in general around your field. Doing this will you understand customer behaviour better and also respond to both negative and positive comments about your brand.
With the help of Google Alert, you can create alerts around specific keywords (e.g. your brand, products, and competitors) and get a notification when there's mention online.
If you are soon planning to take your business online or start an e-commerce portal, the first step would be to choose a name. A name that's not only catchy but also doesn't have any replica in the market. Also, starting a domain with a pre-booked name won't be possible.
Therefore, before settling in for a name and getting it printed on the business material it is advisable to check it on NameCheck. It will inquire about the name across domains, app, trade makers, and domain extensions.
Twitter is an important tool to interact with your customers and maintain a strong online presence. Helping you operate your Twitter account effective is an awesome tool called Twitter Deck. Not only will it show all your feeds but even mentions and direct messages at a glance. You can even create custom feeds and interact with your clients in real-time.
Buffer is a social media management tool that'll help you manage your business social media presence better. No more login on different platforms, as you can easily manage all via buffet. You can schedule your posts, content, and later even analyse the performance. Also, you can get reposts regarding the posts, and engagement that you can export in a snap.
Comment Alerts
It is more of a feature then a tool that you have to activate on the blog posting site you are using like WordPress or Squarespace. While in Squarespace it comes a default setting, WordPress users can activate the comment alert setting by clicking, Settings – Discussion – Email me whenever anyone posts a comment.
Coming to its usability, if you are regularly posting blogs, then it's important to keep track of comments following it and responding them without a skip. As ignoring clients will do no good your business and will only stab your brand image.
Don't limit your social media presence to Facebook and Instagram. Extending your reach on platforms like LinkedIn and Twitter will further enhance your brand image and invite more eyeballs to your business/product.
Essay Roo is a tool that can manage your social media interactions across different platforms on your behalf. The thing is, as a business and its activates grow; it becomes difficult to manage social media accounts and keep them fresh. Essay Roo can do it for you, and to ensure that everything is in control, it'll share the posts for approval before it goes live.
Creating and posting campaigns on social media is a great way to get customers for your product. But it is important to know what type of campaign is working, or engaging people so that in future we can work on same lines. Using Simply Measured you can get all the details you can imagine around a campaign.
This was our take on top 10 tools that can hike your branding game. Check them out, study them in detail, and suiting your business use them and see them do wonders for your brand