Why It's Time to Go With Wireless Earphones?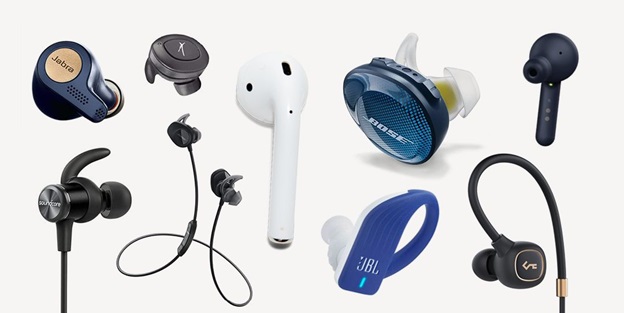 Everyone will agree that earphones are one of the important parts of our lives in several ways. It let us cut off from the outside world for a certain period of time, which is quite imperative to keep inner peace. Besides, you get a chance to listen to music better when having the perfect pair of earphones on your side. Without a doubt, wireless earphones are the ones. The wireless technology has eventually reached the stage where one can safely move around wire-free without any downsides.
The following are some reasons why wireless earphones are miles better than other options available on the market. So, let's explore –
Ø  Wireless is True Fun
Unless you turn to wireless technology, you don't truly know how annoying and maddening wires can be. With wireless earphones, you are completely free of every little frustration. There are no wires at all to get caught. Instead, you are entirely free to cook, dance and move around one place to another in your home. So, it's surely fun without a doubt. If you don't believe it, just ask someone you know using wireless headphones or earphones. She or he will tell you what it's like to use wireless technology over the traditional ones.
Ø  Wireless Technology Last Longer
Believe it or not, …one of the most common reasons for failure in earphones is the cable. Most people rush to buy new earphones because of the problem in the wire or cable. You can save yourself from this hassle by simply investing in wireless earphones. With wireless technology, there will be no cable to break. All the parts inside the earphones are rock solid. As long as you take care of them and don't ever lose them, they will surely last longer than traditional wired pairs.
Ø  Wireless Gives Great Sound Quality
For a very long time, wireless earphones used to sound worse than the traditional wired earphones. That's changed now for two major reasons. The first one is Bluetooth, which has enhanced a lot with the passage of time. And the second one is the rise and evolution of online streaming music services like Apple Music and Spotify.
Ø  Battery Life Isn't A Problem Anymore
Wireless earphones have more than sufficient battery life for regular use. While purchasing them online, make sure to check the battery life trait.
Go Wireless Today
Are you thinking about buying wireless earphones? If you would like to make an online purchase, then make sure to pick the reliable and secure online electronics store. The best thing you can do is to read reviews about the website and even for the pair of earphones, you would like to purchase.