Why is Rotary Motion So Important for Modern Office Furniture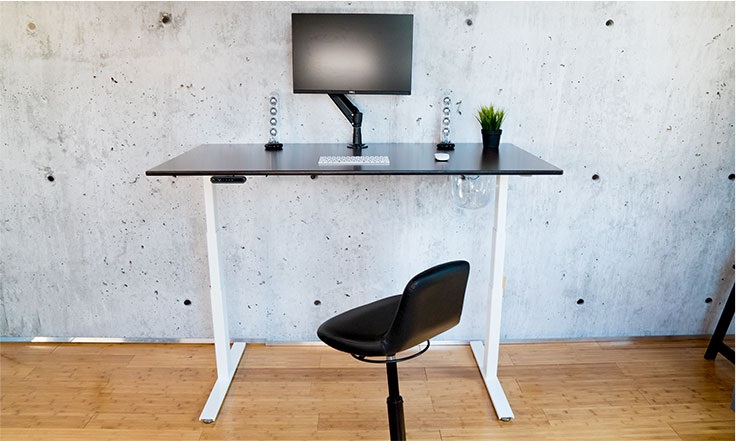 Today, modern companies invest lots of effort to create a comfortable and functional interior design using the latest tech-driven inventions.
By blending the design and robust technology, your office, as well as open space offices or collaborative rooms, can become multifunctional areas that will boost the productivity of your employees and encourage the creativity of your team members.
Commonly used among modern companies, interactive office furniture allows employees to collaborate more easily, without any difficulties. Whether we're talking about personal offices or common areas, well'designed and tech-driven office furniture will affect your entire business.
As one of the latest tech solutions when it comes to interactive design, office furniture with rotary motion included is the best choice for your company. With that in mind, here are a few applications of rotary motion that will improve your workplace.
Improve One-on-One Communication with Your Clients
One-on-one communication with important clients usually takes place in the office. However, the common design of offices implies having your chair on one side and two chairs for clients on the other side of your table.
Since today's office isn't an office without a computer or a laptop, business negotiations are mostly done using a laptop or computer to explain to your customers what your company has to offer.
Continuous rotation of the laptop, or even worse, a desktop screen, doesn't look professional. Actually, it's challenging, as well as confusing. If you can agree that such a situation can cause some issues, it's time for improvement!
Installing a direct drive rotary system in your office desk will eliminate all the mentioned issues and help you engage your clients like never before. If your goal is to achieve the highest level of professionalism, you should consider the idea of using modern and smart office furniture.
Increase the Functionality of Your Collaborative Room
Collaborative rooms are areas where you, together with your team members and employees, can make important decisions, focusing on creative tasks.
However, sitting around a huge, classic, rectangular table designed for up to 10 people, with lots of cables that can get tangled up and stuck, where the only notable thing will be the mess, your creativity and productivity will not reach its peak.
Besides, if a group of important clients comes to visit you, they won't be amazed by your collaborative room, that's for sure.
Luckily, you can improve the functionality of your collaborative room by introducing tech-driven, modern solutions. Your robust conference table can become more than a classic desk.
By introducing the integrated system of vertical lifting and rotary motion, your messy table will become a multifunctional tool – a creativity and productivity booster!
IntelLiDrives provides you with a broad spectrum of rotary tables, but one of our solutions that will suit the design of your collaborative room the best is a system that combines linear motion or vertical lifting with rotary motion tables. Using a ball screw-based mechanism or a solution with direct drive motors, your conference desk will become a futuristic piece of furniture!
Improve Working Conditions in Open Space Offices
Although open space offices have lots of benefits and advantages, especially when it comes to saving space, employees in such areas usually don't have enough space to conduct briefs and consider deadlines while working on group projects.
However, a tech-driven conference desk can solve this big problem. Using a rotary motion system, a collaborative desk will take up a minimal area of your open space office, and such technology will enable your employees to run through the guides and share ideas quicker than ever.
The Bottom Line
Rotary motion, with various additional applications and features, will improve your business by facilitating various tasks. To work better and increase the level of creativity, you should design the best possible working conditions.
Whether you choose to introduce smart furniture with a rotary motion system to your personal office, in a collaboration room or in open space offices, know that such a solution will meet all your needs and requirements!
By utilizing tech-driven solutions, you'll modernize your workplace and create a comfortable and functional environment.