White Label Web Design And The Impact Of Your Brand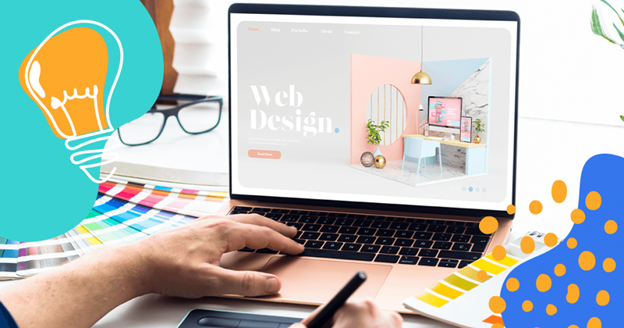 White label web design can help you re-establish your business in an overcrowded marketplace by placing customer-focused design at the core of your online presence. As the hub of your digital marketing, your website is the lifeblood of your lead generation, brand recognition and customer engagement. So, it needs to be fully optimised to give visitors the best possible experience and ultimately convert them into paying customers.
With technology progressing unceasingly, businesses are forced to expand and scale to keep up with the growing demand, but this is where many companies hit a wall and fall behind. Many times, businesses forget to keep their online presence up to date, so consumers up and leave before you get the chance to motivate your services.
Design is at the heart of creating your business image, and in the online world, it becomes even more important as first impressions often determine a prospect's actions towards your business.
So, if you want to be perceived as a reputable brand and remembered from a single exposure, you cannot forego professional web design. However, this is where the big setback comes in because very few businesses, especially start-ups and those new to the industry, have the necessary resources to create a truly unique and cohesive online presence. At the same time, they generally lack the finances to hire and retain web design professionals, putting them in a tight spot in pursuing brand recognition.
However, white label web design can turn things around by providing skilful web design services for your business and clients, so you can rediscover your business identity and spark an interest within your target audience.
Cohesive Branding
It takes more than a graphic or logo to create an impactful brand. Instead, it requires creative illustrations under careful psychological considerations to assure, motivate and endorse the vision and culture of your business. But, more importantly, is the consistency of your branding across consumer touchpoints, and this is where web design can help bring it all together cohesively.
Brand consistency is the best way to ensure consumers feel confident and comfortable with your brand.
Establish Credibility
Once you have implemented cohesive branding throughout your digital marketing, you can move on to establish your brand credibility. More often than not, consumers will encounter your brand for the very first time when they visit your website. So, does your website provide effective communication through visuals? Does it effectively represent who you are and what you do? And does it prioritise user-friendliness? All of these need to work together to establish your credibility, and if you fail to do so, you will also fail to motivate consumers to make a purchase.
Therefore, web design cannot be overlooked when you're trying to prove your value and validity in your industry.
Form Unbreakable Relationships
When all of the above has been achieved through professional web design, you can pursue engagement and connections with your target audience. This is the stage where your brand has the opportunity to flourish as the preferred choice, and your customers return with loyalty to support your business.
Maintaining these relationships requires consistent research into consumer trends and behaviour, and implementing advanced web design strategies to provide an improved user experience.
Investing In Yourself
From the day you opened your doors, sustainable growth has been a daily objective. You worked long hours, sacrificed time with your family, and put every extra resource you had into business expansion. Now, you work yourself to the bone trying to keep up with client demands, but it's time to give yourself a break and invest in innovative solutions that can help you unlock your business potential.
With a white label web design agency on your side, you can easily and effectively meet client requirements and acquire more clients with the ability to expand your service offerings. The best part, however, is that there is no extra work on your shoulders. So, you can focus on consumer engagement and boosting sales while the white label agency carries the heavy load and delivers the goods.
So, invest in a white label web design agency today and get in touch with Globital Marketing to request a free trial!