What is Data Cabling, and How Does it Work?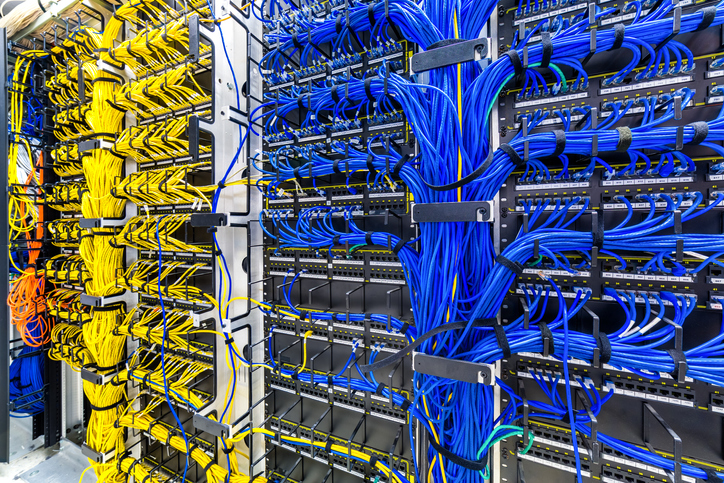 Rack with generic Ethernet cat5e cables, part of a large company data center.
Communication networks play a crucial role in modern society as it helps in communicating with one another efficiently. It also allows information to be transmitted freely, and this is achieved through communication cables. There are different types of cables that help in transferring voice and data information from one network device to another. But the most popular and versatile cabling system is the data cabling which can be of great utility for businesses. Hence, it is important for you to know what data cabling is and how it works so that you can get data cables installed to enjoy the seamless exchange of information. For any kind of issues during the installation process, you should contact an electrical repair company to ensure that the entire process moves smoothly. There are various kinds of communication cables that are available, and the selection of the cable depends on the topology and structure of the architecture of your communication system.
Ascertain what data cabling is and what it has to do with a residential or commercial electrical repair, and how it serves your home and commercial properties.
Know what is data cabling?
It is a method that comprises connecting multiple devices like CCTV cameras, PCs, servers and printers with one another in an IT network. There are two different types of data cables which include fiber and copper, which are selected on the basis of the kind of results you want. When you want to use the cable to cover a long distance, fiber cables are preferred, but for connecting multiple cabinets, you should choose copper cables. When you want to enhance the performance of your business, you need to go for regular electrical repair to get a well-designed and efficient data cabling system. It will offer fast, reliable and hassle-free access to data with the use of data cabling. With improved efficiency and reduced network downtime, you will also save a lot of money by choosing data cabling compared to any other options.
How does data cabling work?
Businesses are using data cabling for transmitting vital data and information between different systems and devices. It allows the employees of the company to communicate with computers, phone systems, printers and CCTV cameras. With the increased reliance on technology, it has become even more important to choose a structured cabling system that helps in the efficient functioning of the digital infrastructure of the business. The use of data cabling has helped businesses communicate and share files along with printers and other peripheral devices.
Benefits of data cabling
When you want to set up a business network, data cabling can be an excellent option, as there are no issues pertaining to speed or interference limitations that are present in a wireless network. With timely electrical repair, It enhances the competitiveness of your business because modern data cable solutions that offer amazing benefits. Voice over Internet protocol can be used for both internet and telephone connection with just one single cable. Hence, with a limited amount of money, the IT setup of your business can grow easily, and it will eventually help your business grow in leaps and bounds.
Data cables and helping businesses
Data cables are considered the backbone of the telecommunication systems of your business because it connects the IT devices with one another. Whether you are setting up a new office or want to choose a cabling network, you should choose data cabling as it is the perfect option for your business. These communication cables are conducted through power, which helps in transmitting electronic information from one end to another. It offers the highest level of connectivity, which eventually reduces the overall cost of the IT infrastructure of your business. This data cabling helps businesses to scale securely and faster so that it can be an integral part of business operations. Make sure that the cabling system is working efficiently and any kind of issues should be addressed at the earliest.
Hiring professionals
Hiring a professional to conduct an electrical repair ensures no issues with data cabling, and it will work efficiently to help in smooth communications within your home or commercial property. While connecting with the other devices, data cable also offers a secure connection to the internet system without network issues or downtime. It offers the opportunity of scalability to businesses, so that there will be room for growth for the IT department.