Updated Digital Internal Communication System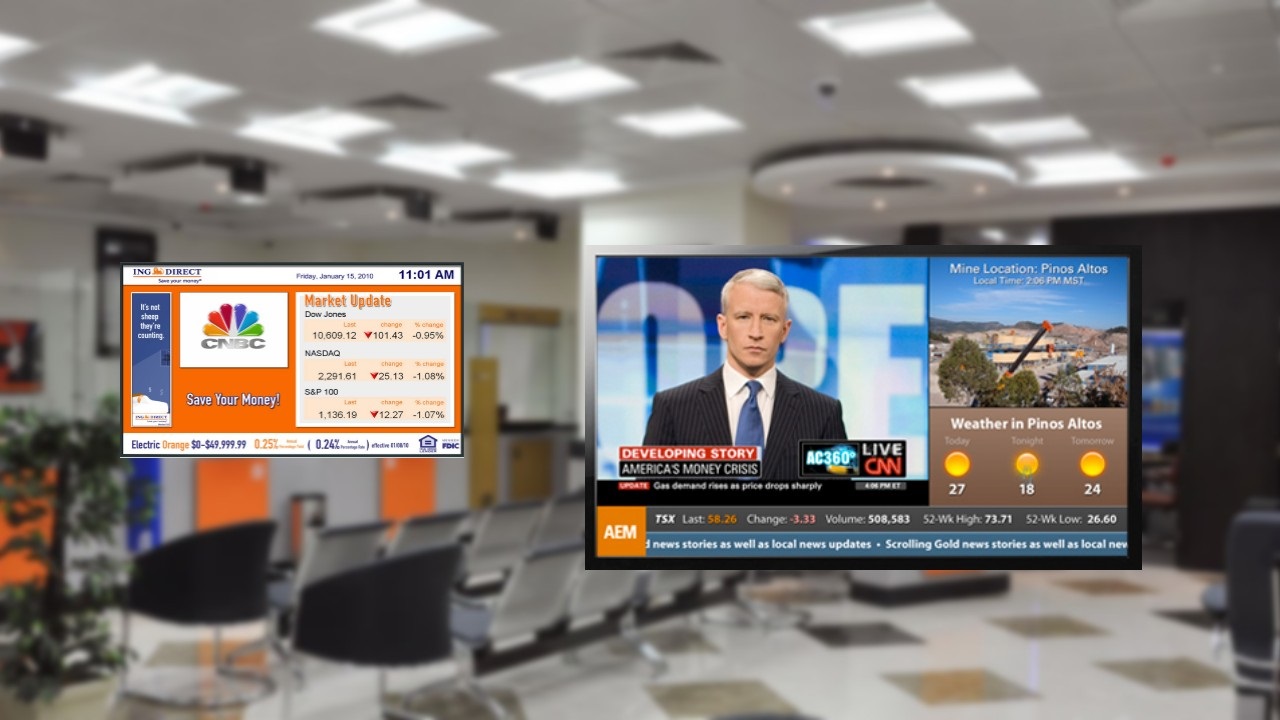 In the past, most businesses placed focus on external communications while ignoring the internal customers who are the employees, until recently when they have realized that keeping the employees engaged and happy can make a big difference to business efficiency. This has led many businesses to invest in internal communication systems geared at increasing employee engagement.
The most powerful and reliable channel for digital internal communications is the digital signage. This combines the latest technology and is highly coveted by businesses because it possible to integrate it with other previously existing communication systems like mobiles, screens, and intranet so that messages can be broadcast once and received simultaneously by the different multiple channels.
What then is digital signage?
This basically refers to an electronic display platform for multimedia digital content distribution. It is usually centrally controlled and is web-based and messages are refreshed or changed frequently.
Digital signage is a powerful tool in communication, especially in the workplace. This is because it can be used to showcase news, announcements, tasks, targets and goals, the mission and strategy, and so much more. This same medium can also be used to communicate to the clients about internal arrangements that they would need to know like duty rotas, marketing promotions, and social media updates. It can also cater for generic topics like news updates, weather forecasts, and many others.
Installing and running digital signage for your company is not complicated but you need to contract a web-based service provider like NoviSign that provides the software, templates and the technical support necessary to run the digital signage.
There are many other channels of internal communication that are essential in promoting employee engagement and information sharing. A company can choose one or more, or all the systems, depending on what would work best for them and their employees.
Intranet
the intranet is the oldest medium of communication for internal content. It can be used in providing easily accessible and shareable content to the employees. The beauty of using an intranet is that the content is mostly employee generated and therefore they can easily update, share and relate with it.
Mobile Apps
With more and more employees using their phones more often than PCs, it makes sense for a business to have an App for communication and engagement.  This can be effective for large groups of employees or for teams that work out of office or in remote areas. Apps are easily accessible on mobile devices and can boost engagement and sharing of multimedia content between employees.
Social media channels
With the world increasingly becoming digitally social, no employer would want to be left behind. Having an internal social media channel can increase employee engagement and communication. It can also help boost morale by keeping them updated on feedback and praise, suggestions and discussions from the clients or even creating opinion polls and ratings. There are different platforms and the employer should ensure that the social media platform you use is one that is already familiar to the employees to encourage them to be engaged.