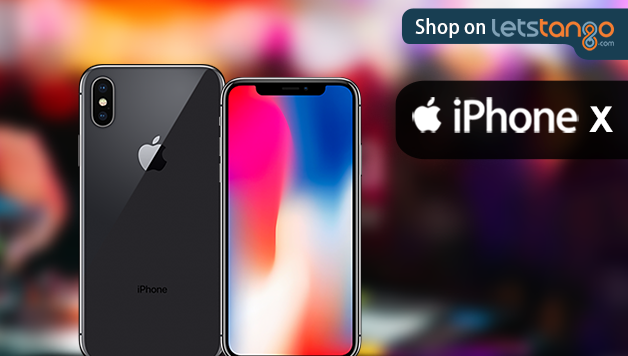 Top Smartphones You Can Buy At this Time When World Cup Football Mania Grips UAE
Published On June 19, 2018 |
Technology
FIFA World Cup is all set to capture the imagination of the audiences for the next thirty days.  You do not want to miss this sporting extravaganza due to hectic work schedule. Gone are the days when you were confined to your home and remained glued to the television screen to watch your favorite game. In the era of smartphones, you can enjoy the live streaming of football or any other sports even when you are on the go. With a smartphone handy you can download the relevant applications and watch it anytime, anywhere.  
When it comes to iPhones, Android phones or other electronic accessories, there is no place like UAE.  This place not only has the most prominent shopping stores but it also is known for its multiple online shopping portals. Here are a few best smartphones that are available on online stores for the football lovers and other smartphone users in UAE. Choose one to watch Football World Cup and feel all the excitement of the game.
IPhone X
Apple iPhone is available with a stylish glass body in the back as well as in the front, also a steel frame on its side and an exclusive 5.8-inch OLED bezel-free display.  No home button is available on this latest iPhone. Also, the Touch identification feature is absent in iPhone X. Instead, it has a unique three-dimensional face recognition scanner that helps to unlock this IPhone easily.
The camera on this iPhone is stunning, thereby delivering still shots that are also rich in details. It supports multiple gaming applications such as FIFA Official App, ESPN App and so on.  Another iPhone X application is Onefootball that keeps you updated about the current news, highlights and statistics related to the Football World Cup. The battery life of this iPhone is pretty good. For the heavy user the battery lasts over twelve hours, but for the maximum number of people, it continues for the whole day.
IPhone 8 and iPhone 8 Plus
IPhone 8 has 4.7 inch LCD while iPhone 8 plus has the 5.5-inch display. It brings in wireless charging, a sophisticated glass body and also an advanced processor. IPhone 8 Plus provides the similar features as that of iPhone 8 and even in a bigger format. Both the cutting edge phones have dual rear cameras. If you want Touch ID feature and wish to download all the latest gaming applications such as BBC Sport, ESPN to watch FIFA World Cup 2018, then both iPhone 8 and iPhone 8 plus can be your best option.
IPhone 7 and 7 Plus
IPhone 7 is known for it's waterproofing feature. According to Apple, this iPhone can even run inside the water up to a depth of one meter for thirty minutes. Interestingly, the headphone jack is not available with iPhone 7 as well as iPhone 7 Plus. Instead of this jack, both the iPhones have ear pods with the lightning cable and also 3.5mm headphone adapter that is used with the old headphones. You can download 365 Scores, Onefootball and other applications to enjoy the best moments of FIFA World Cup 2018.
Samsung Galaxy S9
This Android phone is a perfect palm-friendly device that packs both the power and the best screen quality.  It has a spectacular design along with QHD 5.8 inch screen. Its Super AMOLED technology produces bright and colorful display and also is capable of showing the movies in the best condition. It runs Android 8, and the power of the battery is 3000 mAh. The phone weighs 163 grams and its measurement is 147.70 x 68.70 x 8.50. You can also enjoy the matches, latest news, score and highlights of FIFA World Cup 2018 in ESPN, CBSSport and other latest applications.
The Samsung Galaxy Note 8
This Android phone has an excellent display, the best camera and it is perfect for anyone who wishes a powerful and productive device.  S pen tool for this Android phone allows the user to communicate in a new way. For example, it helps to create emojis to express emotions or even write a message on the photograph and also send a handwritten note. Essential gaming applications such as SuperSport, ESPN are available for this Android phone.
Go to LetsTango for the best smartphone deal
It's time to capture the football frenzy in Russia with the help of the best smartphone.  Click https://www.letstango.com/ and get hold of any of the above-mentioned top smartphones in UAE. This leading online shopping store sells all the latest smartphones of the leading brands including iPhone X in UAE. All the products are genuine and the product delivery is available at free of cost at any place in UAE. Pay cash on delivery and get 15 days generous replacement policy. Take your smartphone buying experience to the next level with LetsTango.