Top 3 SEO Trends to Follow in 2019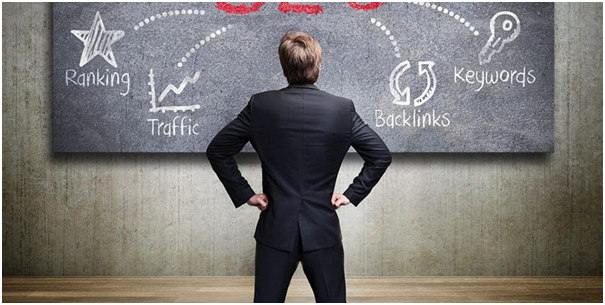 Google is constantly changing the way that they interpret and rank content in order to best serve the user. As a result, changes are frequently coming through that effect the way that SEO professionals will optimise websites for search engine results. So, let's take a look at some of the ways that SEO is set to change in 2019, and how digital marketers can put themselves in the best position for success.
Mobile First Indexing
In response to the growing trend towards mobile ranking, Google is continuing to look at the mobile version of your website for the purpose of ranking and indexing. In the past, websites have had separate mobile and desktop version of their sites. However, in 2019 Google wants websites to have a site that is intuitive and mobile-friendly by design. As such, webmasters need to update their website for mobile browsing. For SEO professionals, this means working with your clients to facilitate a relationship with a webmaster whereby the client can create a more user-friendly website that is going to better serve the on-page optimisation station you are doing.
Featured Snippets
If you're not familiar with featured snippets, these are snippets of text that appear on top of the page where the top-ranked content is displayed in Google. One of the most pressing questions for search professionals and digital marketers looking to have their content ranked by Google is; "How do you actually make your content appear as a featured snippet?"
Before you start thinking about optimising for a featured snippet, you first need to rank on page one. Ranking on page 1 and getting a featured snippet is a by-product of creating high-quality and engaging content, choosing the right keywords, and genuinely answering are they going to show the user. To have any chance of gaining a featured snippet, it's important that you implement schema mark-up on your website and write succinct answers to genuine search terms. Working with an experienced marketing consultant is one way to rank your website for featured snippets and improve the amount of traffic being directed to your website.
Write High-quality Content
Sounds simple, Right?
Creating high-quality content for your website is a timeless and irreplaceable aspect of an effective SEO plan. Google is continuing to weed out sites that feature thin content pages and provide little to no value to the user. In 2019, There has been a shift towards ranking websites that provide high-quality content — irrespective of off-site factors. Creating content that addresses user questions, is written with the reader in mind, and is user friendly is still the most effective way to attract new visitors to your website. Unlike other SEO techniques, Google always values content that is going to improve the search experience for their users. Creating good content is the first step to improving your online visibility and attracting new customers. Furthermore, unlike other aspects of search marketing that are constantly subject to change, high-quality content will continue to stand the test of time and serve your business for years to come.