Top 10 Challenges in Growth of Big Data Services Companies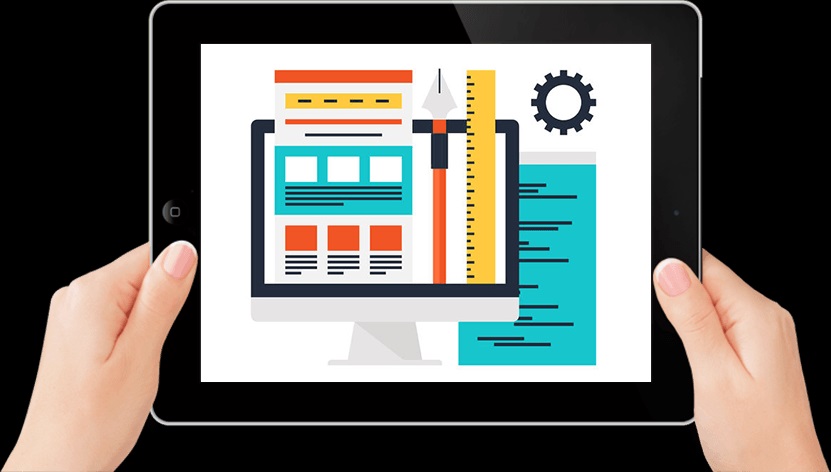 There are numerous challenges of Big Data. Choosing Big Data solutions is a normal practice for most businesses today but that does not mean that it is free from challenges. Based on the findings of NewVantage Partners Big Data Executive Survey 2017, almost 95 percent of the business leaders from multinational corporations cited that their companies had accepted one Big Data project in the last five years or so. Also, less than 48.4 percent cited that their Big Data strategies gained some quantifiable outcome.  
Another Gartner report of October 2016 mentioned that companies are facing challenges at the preliminary phase of their Big Data initiatives. It was reported that a mere 15 percent of enterprises succeeded in setting up big data projects to production. It means that the fortune 500 companies have major challenges when it comes to using Big Data solutions and strategies. Here are 10 key challenges in the growth of Big Data services companies: 
Budget is a Concern 
Though there are many benefits of Big Data analytics solutions, the CIOs of Big Data services companies find it hard to persuade the CFOs and justify the return on investment on Big Data. To be candid, the projects are expensive. Based on the findings of leading technology companies, current projects are costing them at least 18 percent of their total IT expenses on an average. This will increase 25 percent more in the subsequent years. The survey respondents said that huge investments are necessary to let the multinationals' Big Data projects mature. The major investments include hiring skilled staff as well as training current employees, and the need for new infrastructure.  
Managing data explosion 
Most Big Data solutions companies have problems coping with huge amount of of data generated daily. The noticeable problem lies in the storage and analysis of this huge data. According to IDC's Digital Universe Report, the volume of data stored in the global IT systems increases two-folds every two years. The total data volume will be adequate to fill tablet piles reaching to the moon from our planet 6.6 times. Another aspect is that  companies have some accountability or responsibility for approximately 85 percent of such data. Furthermore, data in the form of photos, documents, audios, and videos is unorganized data and difficult to search and evaluate. 
The Big Data solutions companies need to implement tools and technologies such as Hadoop, NoSQL, Spark, artificial intelligence business intelligence software, machine learning, and Big Data analytics solutions to find useful insights for making informed decisions. 
Data Storage 
Based on the findings of the State of Big Data Infrastructure, the use of information in companies had increased at an average rate of 16 percent in 2013-2014 and another 24 percent in 2016-2017. Then, these numbers could be skyrocketing for corporations dealing with huge consumer data. The IoT will add more to this problem. The question which then arises is, where will you store such large amount of data? The solution is switching to a cloud environment, but all enterprises are prepared for the same due to legacy problems. IBM, for example, has been working on cognitive storage to let computers know which data is important and what requires elimination. 
Visualization Issues 
When most of the data is granular, it is challenging, if not impossible for Big Data solution providers to make sense of such information. Pulling out millions of data rows is a cumbersome task for analysts responsible for organizing, arranging, and presenting the information. It is advisable to use data visualization tools to derive useful insights from data overload. It is better if companies develop new user-interactive systems supporting virtual and augmented reality. 
Hiring and Retaining Big Data Professionals 
The Big Data solution providers need to hire the best talents who can develop, control, and run the applications generating useful insights.This leads to a high demand for Big Data experts with average salaries ranging between $116,000 and $163,500. Therefore, hiring and retaining data analysts or business intelligence professionals is a big challenge now. The companies meet the dearth of talent through salary hikes, training opportunities to existing staff, and retention policies. 
Incorporation of Varied Data
Companies offering Big Data servicesoften face challenges related to the integration of diverse data from numerous sources. Information comes from multiple sources such as email systems, social media, and employee-generated documents. Merging all such information and bringing them together to generate reports is incredibly challenging. 
Although the vendors provide a range of data incorporation tools and ETL (extract, transform, load) to make the process a tad easier, the companies are not happy with the solution. That is why they are resorting to big data tools, data analytics software, and integration technology.
Leveraging Useful Insights on Time 
The companies specializing in Big Data services do not just want to store information but leverage the data for gaining useful insights, and realize business objectives. These goals help enterprises to become more competitive provided they can mine the data with speed and accuracy. Many companies today are switching to new-age analytics tools and ETL to attain the required speed in mining data and deriving useful insights. These applications radically help in reducing the time required to create detailed  reports. 
Protecting Data 
Securing information is a major challenge for companies dealing with huge data sets. The Big Data consulting services ensure the protection of mission-critical information. They walk the extra mile to secure huge data stores from hackers. Most companies, therefore, have their data security measures in place for their big data requirements. 
Data Validation 
Companies receive the same kind of information from diverse systems but the data does not always match. For instance, your e-commerce system may display daily sales but your ERP system shows a different number. To make these records match, secure, and usable; the companies switch to data governance. There are dedicated experts to monitor data governance and create a set of rules, policies, and guidelines. 
Organizational Problems
People can be a challenge when it comes to big data implementation. Based on the findings of NewVantage Partners survey, about 85.5 percent of the participants cited that their companies had a data-driven culture, but a meager 37.1 cited that they were successful in their endeavors. Companies should improve decision making by hiring powerful leaders who know about the benefits of Big Data and what challenges the company. 
Conclusion 
The key to the growth and success of data implementation is choosing the right Big Data consulting services and deriving useful, actionable insights from huge data sets.