TIME TO EMBRACE VIDEO AS INTEGRAL PART OF YOUR MARKETING STRATEGY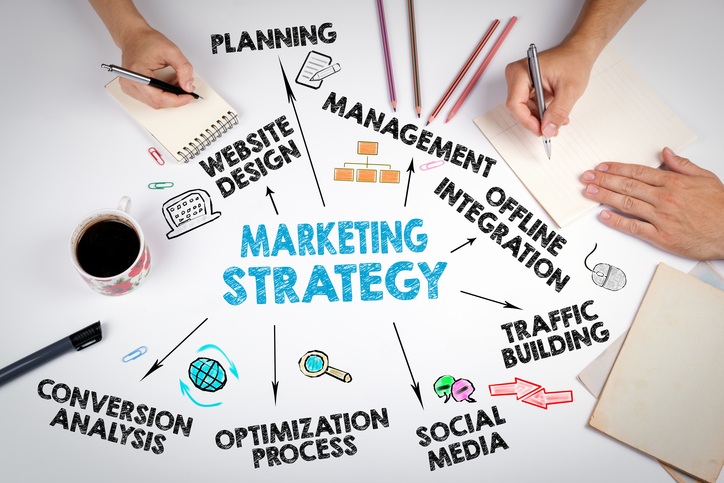 The methods of advertising and marketing have changed significantly within a short period of time, thanks mostly to developments in technology as well as changes in business marketing strategies due to rise of digital marketing.
With every passing second, internet search engines are trying their best to make internet a fair and open field where businesses and marketers can complete openly.
Article and blog writing up until recently has been one of primary methods of marketing. It still is valuable, but there is a trend that is becoming more and more crucial –  video marketing. Using video clips has become very effective marketing option to reach potential customers around the word, who no longer feel satisfied with text only and who increasingly prefer video content.
Allow us look at some reasons why small businesses and organisations around the world must implement video marketing.
VIDEO MARKETING IS GROWING RAPIDLY AND CONTINUOUSLY
Video marketing results in solid sales due to great conversion rates. Growth of video marketing is continual and is not a passing trend. Therefore, for small businesses and organisations video marketing is a vital aspect which is indispensable part of any solid marketing strategy.
VIDEO GIVES BETTER REPRESENTATION OF THE PRODUCTS OR SERVICES
Video offers a clearer representation of the item or service businesses are aiming to promote. Words could only explain the product in a limited way. One needs excellent creative mind to understand the product or service by way of verbal descriptions alone. Photographs are vital, but could only reveal some features of the product. Only through videos you can visualize and understand the functionality of any product or service in its entirety.
VIDEOS ENGAGE CONSUMERS ON AN EMOTIONAL LEVEL
A well-produced video will be remembered by potential customers much more compared to other types of content such as written articles. Because of this, a far better psychological link is established with the viewer – hence the opportunities to sell are higher as well.
VIDEO IS SHAREABLE
Video content is a shareable content. People like to share videos much more than other types of content. Interesting, engaging and/or amusing video increases chances of being shared on social media platforms at a greater rate. Not only video content shared on social media increases chances of sales, it also enhances brand awareness. However most important is to produce premium quality videos. Therefore, it is advisable to work with a professional video production company, preferably from a larger city, such as london video productions.
VIDEO HAS BETTER CONVERSION RATES THAN OTHER TYPES OF CONTENT
Two of the most vital metrics of any marketing endeavour is conversion rate and sales. Some analytical researches suggest that video clips play a crucial role in increasing of conversion rates as well as sales. Using a video related to the product on your website, especially the landing page, raises the conversion rate by 80%, which is a number worth remembering. This is only one of numerous statistics which highlight the significance of videos in marketing endeavours of present times.
VIDEO HELPS TO GROW TRUST IN YOUR BRAND
Marketing has in past 10 years shifted into digital realm. This has also caused emergence of fake content which is designed with the sole purpose to improve rankings in Google or other search engines.  This does make it harder for authentic marketing professionals and businesses to attract attention of prospective customers. In this environment those who embrace video are succeeding even more, as video is acting as a filter right in this situation. Only people with genuine intentions invest in video as this is comparatively much more expensive than other types of content. Therefore, content that is or includes video, most often is genuine content. Thus, video marketing is not a luxury add-on for small businesses, it must be an important and integral part of all marketing strategies.
VIDEO BOOSTS RANKINGS IN SEARCH ENGINES
It is undeniable that Google has begun to reward those web sites which have videos in them in contrast to websites where there are no videos at all. Web traffic from search engines is still a crucial source of overall traffic to websites of businesses, and the fact that Google is recognizing and boosting sites with videos in them is a welcome change. Some researchers say that chances of being ranked higher in search engine results are 53 times higher when video is used in a web page.
These are only some of the many reasons why video presently is a must for all businesses and organisations and why you must begin implementing a video marketing strategy today.