The Importance of UX Design in Mobile App Development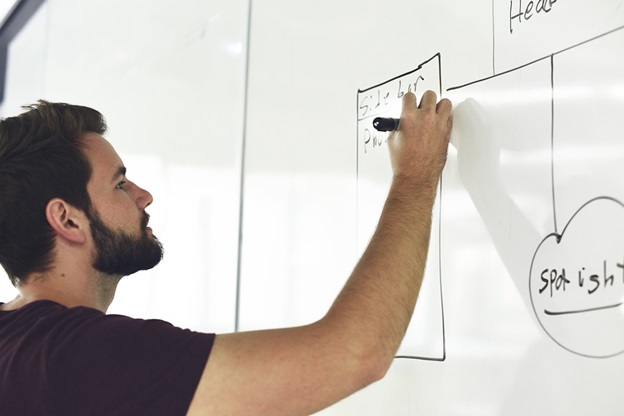 Most businesses recognize the fact that UX is an important part of app development, but it is often put behind things like the visual elements, how the app is marketed, and messaging. In 2017, 24% of all apps were used only once after they were installed and more than 50% of users stop using an app within a month of downloading it.
In many of these cases, the negative usage and retention numbers come down to poor UX design. You might get a lot of downloads with strong marketing and an app that is visually appealing, but you are going to struggle to keep users if the experience does not meet their expectations. This can be true of all app experiences, from financial service apps to voice recognition apps.
This post will take a look at what UX app design is and the role it plays in the development and lifecycle of an app.
What is UX Design?
The Interaction Design Foundation says that UX design is "the process of creating products that provide meaningful and relevant experiences to users. This involves the design of the entire process of acquiring and integrating the product, including aspects of branding, design, usability, and function."
Usability and UI happen to be among the top concerns for a UX designer. You want to develop an app that makes it easy for the user to achieve his or her goals. The interface should be designed in such a way that it is easy to interact with the app without users feeling like they have to learn a new skill.
A good UX has an intuitive design. It offers a workflow that makes it simple for a user to engage with the different features and functions the app offers.
UX in the Design and Development Process
Companies that put UX design at the center of the app development process are going to have more success than those that do not. This is why UX should be a priority even in the earliest stages of development.
Designers and developers should be conscious of the user experience when they are making wireframe sketches, mock ups of the app, and especially when they go through the prototyping stages. By focusing on UX before you start building the app, you let coders know what you want and expect from the end product. It will also give you a chance to catch any issues early on in the process.
UX Design is an Ongoing Process
With mobile apps, a good UX design is something that is achieved on over time. Your initial app design might be good, but there is always room for improvement. You're also sure sure to need to issue updates along the way.
You are going to want to look for ways to improve the user experience with updates. Even if an update is not specifically intended to change the user experience, you need to consider the potential impact that any adjustment could have on the UX.
Ideally, every update will improve the user experience or at the very least, make no noticeable changes to the UX. If you can, you need to test updates to see how they impact the user experience. Whether you test updates or not, you should pay close attention to user feedback. This feedback could provide important information about improvements that could be made to the UX.
Good UX design can make or break smaller or lesser-known businesses. Your app could be the first impression that most consumers get from your business. If it does not perform well, they are likely to delete the app and never give you a second chance. If they enjoy using your app and it serves its purpose well, they are more likely to keep accessing it. Users may even recommend it to people they know.