The Benefits of Getting A Refurbished MacBook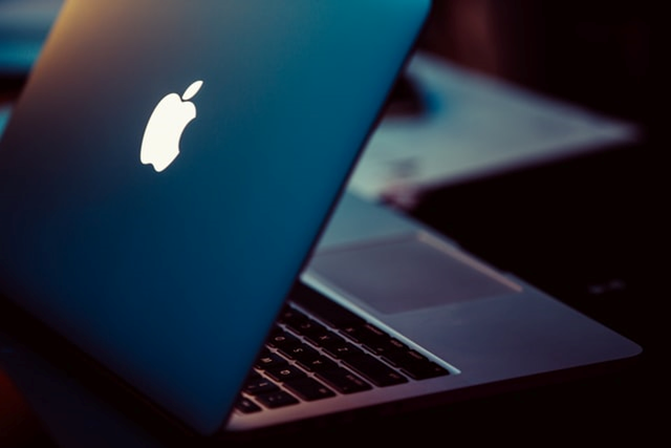 There are so many reasons why you will want to buy an Apple MacBook. Maybe your old laptop is running slow, it is running out of storage, or it cannot handle demanding applications. Whatever is the reason, buying a MacBook can benefit you in many ways.
MacBooks are designed for high performance and can easily handle demanding software and apps. It is packed with high-end features that set it a class apart from other laptops.
But unfortunately, not everyone can afford a new MacBook. Compared to other laptops, Apple MacBooks are way more expensive. Even the most basic one costs around a fortune. This is where refurbished MacBooks comes into the picture.
If you don't have the budget to get a brand new MacBook, you can get a refurbished one at half the price. You will find different refurbished MacBook models at Tech.Trade.
What is a refurbished MacBook?
Many of you are not sure about buying a refurbished MacBook. That's mostly because you don't understand the concept of a refurbished product. To make things clear, a refurbished product is different from a second-hand one.
A refurbished MacBook is a pre-owned device that was returned to Apple by the owner due to some issue that he might have faced with the product.
These returned MacBooks are then repaired by expert technicians at Apple. They may also replace the parts that are beyond repair and make the device new.
Before those refurbished MacBooks are released in the market, they are tested for performance. If everything works fine, the products are given a green signal.
Apple also provides a certificate with their refurbished MacBooks. This is to ensure that the product has been checked, repaired, and tested by Apple experts. Along with that you also get a full warranty as you would get with a new MacBook.
So yes, buying a refurbished MacBook is completely safe, but only when you are buying it from an Apple refurbished store.
Benefits of a Refurbished MacBook
Buying a refurbished MacBook comes with various advantages. This includes:
Reduced price
The most obvious reason to get a refurbished MacBook is the reduced price. Refurbished Mac products are available at half the price. So if you are unable to purchase a brand new MacBook, you can at least get a refurbished one to meet your requirements.
Some people will buy refurbished MacBooks despite having a flexible budget. This is mainly because they want to save money. With a refurbished MacBook, you can get the best technology in the market, but without wrecking your bank balance. Sometimes, you also get the latest MacBook model at an Apple refurbished store.
Tested by Apple
Refurbished Mac products are repaired and tested by Apple itself. Just like new MacBooks, these refurbished ones also undergo extreme quality tests before they are released in the market again.
Sometimes, Apple also goes to the extent of replacing all the faulty parts and installing new ones. These types of refurbished MacBooks may be a bit expensive. But they are still cheaper than the new ones. The best thing about refurbished MacBooks is that they are certified by Apple itself. So you shouldn't have a problem trusting the quality and performance of those products.
Backed by a warranty period
Some of you may not know this but refurbished MacBooks are backed with a full warranty period. Even if you are buying it at a cheaper price, Apple provides a full warranty for the satisfaction of customers.
A warranty ensures that you are getting a quality product. It also means that the unit is working properly. In case, you face any issue with the product, you can complain about it to Apple.
Environment friendly
Yes, you read that right. Refurbished MacBooks are environmentally friendly. When you buy a refurbished product, you are preventing the unit from being thrown away in the garbage. This way you are helping the environment.
When faulty MacBooks are returned to Apple, they are repaired and checked by Apple, so they can be sold again. Instead of ending up in a dump yard, they end up on someone's desk. Sometimes, new MacBooks don't pass the quality test. These units are then sold under the refurbished tag. So if you want to help the environment, you should consider buying a refurbished MacBook.
Note: When buying a refurbished MacBook, you should get it from an Apple refurbished store. This is where you get trusted refurbished units. Buying refurbished Mac units from a stranger or an online site can be risky. That's because those products are not authorised by Apple.
Buying a refurbished MacBook is completely fine as long as you are getting it from an Apple refurbished store. They provide quality refurbished units with a warranty card as proof that the unit is in good condition.