Talk is Cheap: A Look at The Best Budget Phones On The Market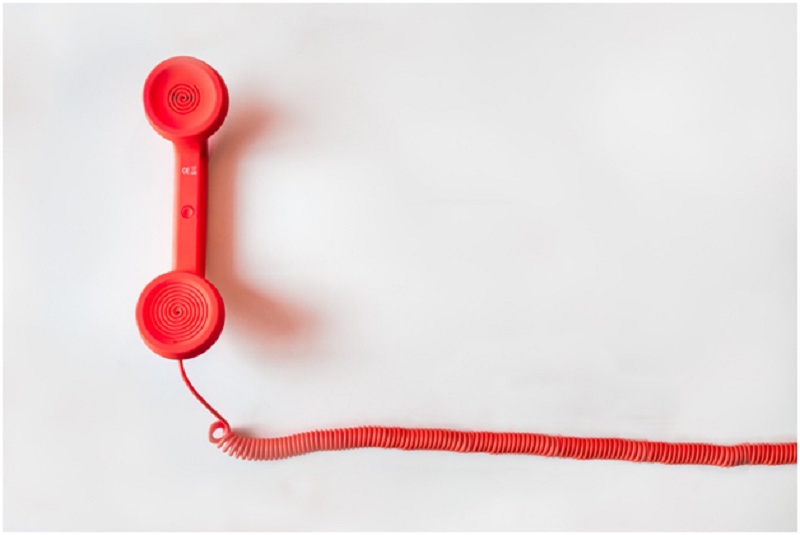 We live in a time of economic uncertainty. While unemployment is thankfully low in the UK currently, we're beginning to feel the pinch of inflation and the downsizing of our favourite supermarket brands. Our money isn't quite going as far as it used to, essentially.
While this has been going on, Apple released their XS Max smartphone which currently has a retail price of £1,099. To further highlight the financial distortion at the top-end of the smartphone industry, typical contract deals have begun to extend from 24-months to 36-months in a bid to keep monthly costs proportionate to the significant increases in luxury handset prices.
Apple's iPhone X range promised to be a pivotal stage in the evolution of smartphones – and this may still be the case – but customers have been avoiding purchasing handsets en masse. There's even a growing trend of users keeping their phones for longer through a lack of motivation for upgrading to a newer handset for your assistance, you can find latest Metropcs upgrade phones for regular use.
2019 is clearly shaping up to be a year of smart budgeting, and luckily there are some mobile phone manufacturers that have identified the need to supply affordable handsets to customers who crave quality whilst avoiding signing their life away on a personally unaffordable and excessive contract for an XS.
In a market that's fixated on reporting the most luxurious and gluttonous of smartphones, here's a short list of the most effective options for the under-represented portion of us who simply crave a quality phone that won't break the bank.
Xiaomi Mi A2 Lite
When it comes to budget smartphones, you'll be hard pushed to top the Xiaomi Mi A2 Lite. Although the name doesn't quite roll off the tongue, the rich 19:9 full body display goes some way to counter that.

The Mi A2 Lite is an Android phone with a difference, boasting AI-powered dual cameras and a batter that's capable of playing music for up to 34 hours or a total call time of 19.5 hours – all for a snip under £180.
With plenty of Google's mod-cons included as standard and a respectable 32gb capacity, the Mi A2 Lite represents an ideal budget buy for customers looking to shave off the bewildering costs of luxury smartphones while maintaining a vast proportion of usability.
Honor 10 Lite
When it comes to aesthetics, the Honor 10 Lite is quite possibly the most beautiful smartphone in its range. The screen is massive at 6.21 inches and its battery life is arguably the best you'll find in any handset under £200.
Powered by a 2.2 GHz Octa-core and 1.7 GHz Octa-core processor as well as boasting 6gb of RAM, the Honor 10 Lite has enough power to keep up with the very best of high-end models. Yes, its 13-megapixel camera may struggle in low-light and the handset carries an excessively plastic feel, but the 10 Lite's performance puts it among the very best of low-cost phone options around.
What's more is that the Honor 10 Lite is available on contract from £14 per month at the time of writing.
 Motorola Moto E5
The Moto series is one of the most successful around, and that's no surprise considering Motorola's Moto E5 is a good quality smartphone that's available for a smidge over £100 SIM-free and for less than £10 on contract.
The Moto E5's aluminium cover gives the phone a high-quality aesthetic despite not quite embracing the full-screen body that's currently in vogue across the ceiling of luxury handsets.
Significantly, the Moto E5 features a fingerprint scanner, and with a respectable 13-megapixel camera to boot. The model's performance is arguably the best for such a low cost and as long as you're willing to embrace the fact that certain Android features may not be compatible on the handset then you're undoubtedly on to a winner.
Huawei P Smart (2019)
Given that their Mate 20 Pro handset is arguably the best in the world at the time of writing, Huawei knows a thing or two about making quality phones – and the P Smart is no exception.

With a 1080 x 2340 pixel 6.21 inch screen, you'll struggle to beat the P Smart's full body display. The 2.2 GHz Octa-core and 1.7 GHz Octa-core processor coupled with 3gb of RAM makes for a high-performing phone that's topped off with a credible 13-megapixel camera.
Available on contract from £11.75 per month with 64gb of storage, the Huawei P Smart certainly represents great value.
Nokia 3310
Of course, there are also options available for those of us who are looking to find a useful handset at basement prices – and none come as more of a delight than the freshly revamped Nokia 3310.
For the nostalgia alone the 3310 is an instant winner, but the £25 SIM-free price will also go some way in winning customers.
While the original 3310 was the epitome of the 'dumb' phone generation, its modernised lineage still packs a few smart tricks up its sleeve. With an obscenely long battery life, colour screen, 3G and Bluetooth compatibility, FM Radio, 2-megapixel camera, and most importantly of all, the game Snake built in, the Nokia 3310 undoubtedly represents value for its price.