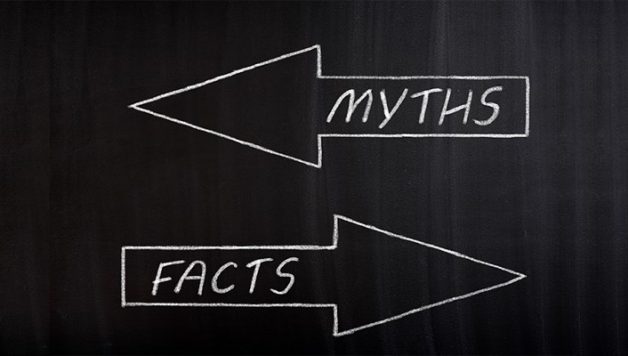 Seven Logo Design Myths Debunked
Published On May 14, 2018 |
Featured
Most entrepreneurs don't have deep pockets, but this doesn't have to be a problem if their focus is on the right aspect of the business. Logo design is among the things companies spend countless of hours on and spend too much for. However, here are some myths about your logo and why it's not as important as you might have first thought.
You can't start marketing until you have the perfect logo
Yes, you can. In fact, Apple creators, Steve Wozniak and Steve Jobs, had a terrible logo design – so terrible it had to be replaced. However, having a bad logo did not prevent the duo to create the first Apple computers and today the brand is one of the most recognizable in the world.
Getting sales is the product of a great logo design
Obsessing over a logo will not help sales but finding a solution to your buyer's problems and providing the most competitive prices will. Unless you start marketing and tell people what you have to offer, you won't get the sales figures you want.
Branding should be the top priority of every startup
Branding will make your product or company more recognizable to buyers, but it doesn't solve all your financial issues. You have to market and see what works and what doesn't to find the product that buyers are willing to purchase. At the end of the day, how much funds or effort you spend on branding will not move your buyers.
Perfect logo design means unlimited customers
Even when you implement tips for great logo design it is not a shortcut to success. Even if you perfected everything from logo design to branding, it's not a guarantee that people will come flooding in and you will have a service or product that sells like hotcakes. You need to offer something customers will be compelled to buy to accomplish this feat.
Logos dictate where customers spend their cash
The easiest way to debunk this myth is to ask yourself, "Have I ever avoided a restaurant, decided not to buy a house or any other product because the company has an awful logo?"
There's your answer.
Customers adore world-class logos
Making your product or service viral will take more than just aesthetics. You need top customer service, high-quality services and products, and a competitive price. Logos are not exactly part of the secret formula to have buyers raving about what you have to offer.
No or awful logo design means business failure
Logo design matters, but it will not make you successful or lead you to a failed venture. Selling products should be your focus not creating logos and putting more effort in aesthetics.
Hard work in marketing such as creating scripts and pitches is the key to actually selling something and making your income stream sustainable. Logos will never dictate how your business ends up to be; it's all on you.
Spending too much time on your logo is not ideal, but you should not ignore it too. Hiring experts is necessary, but don't use up all your time for designing a logo. If you decide to get involved in the logo design process, Magicdust recommends that focus on only one attribute which is relevant to both your prospects and your industry.
Entrepreneurs who want to succeed should do what they can to make their business fly. Don't let anything, much less a logo, prevent you from booking sales and launching a successful business.