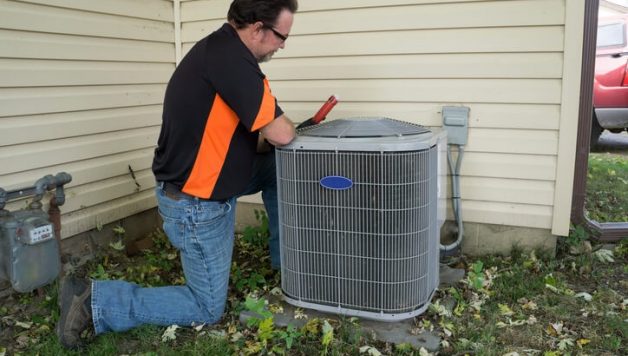 Optimise Various Air Conditioning Units with Air Filters
Published On October 27, 2018 |
Technology
Air filters are not just machines that purify the air through air conditioning in North Wales based homes. They are also an essential part of car's functionality and efficiency. Even those who don't take a keen interest in the inner workings of their air conditioning systems or their car will undoubtedly know little about them, and may well recall being told that it is important to change the air filter in both systems on a regular basis. This is because it will help your air conditioning system and car's performance, making your car run more efficiently and making the air in your home cleaner to breath.
Breathing Clean Air
It is incredibly important that the air your family is breathing is as clean and clear as possible. This can be easily achieved through the use of air filters in your systems and units. A reliable air conditioning company will be more than willing to discuss the many benefits of air filters in your air conditioning units. Where cars are concerned, an air filter will keep your engine clean and free of debris. This aids the engine to function optimally and means better gas mileage. If you need to buy a new air filter or filter kits for your air conditioning unit then do not hesitate to get in touch with that reliable air conditioning company. They will specialise in air filters and anything related to the air conditioning system in your home. If you are unsure of how to install an air filter, they will be on-hand to deal with any questions or issues.
More About Car Air Filters
An air filter is an essential part of the fuel supply system in your car. Without an air filter, the fuel system would quickly become filled with insects, leaves, and other debris, in addition to the same fine particles that can obstruct human lungs. The clogged system would be unable to function.
The paper air filter is the most common air filter in cars you will come across for personal use. These are cheap and installation is fairly straight forward. Before paper air filters we used oil bath filters, but these functioned by restricting air flow, causing particles to settle in a pool of oil. You may still encounter this type of air filter but mainly in antique cars. The foam air filter is more expensive than a paper one but much better at filtering dust, therefore if you drive in dusty, dirty conditions regularly you will want to opt for a foam filter. They are perfect for farm equipment. Cotton filters are a kind of filter that can be washed and reused rather than replaced.
Maintaining Your Air Con & Car Filters
For maximum performance in your air conditioning unit as well as gas mileage for your car, the air filter should be changed or cleaned on a regular basis. This suggested time interval varies depending on how many miles are driven yearly and the type of environment one typically drives and parks in. Cars that are driven on dusty dirt roads and in rural wooded areas need to have the filter changed more frequently.
When looking at air filters and air conditioning units for your home, do not hesitate to get in touch with your nearest air conditioning and refrigeration company. These companies have a wealth of experience in this industry in North Wales and will provide a repair and maintenance services to ensure you are never caught without your home luxuries. A quality air conditioning company will provide a number of other services such as catering equipment and refrigerated trailers. Each of these services will also be accompanied by a reliable repair and maintenance service.