Newton Mail: Top 5 Alternatives to choose over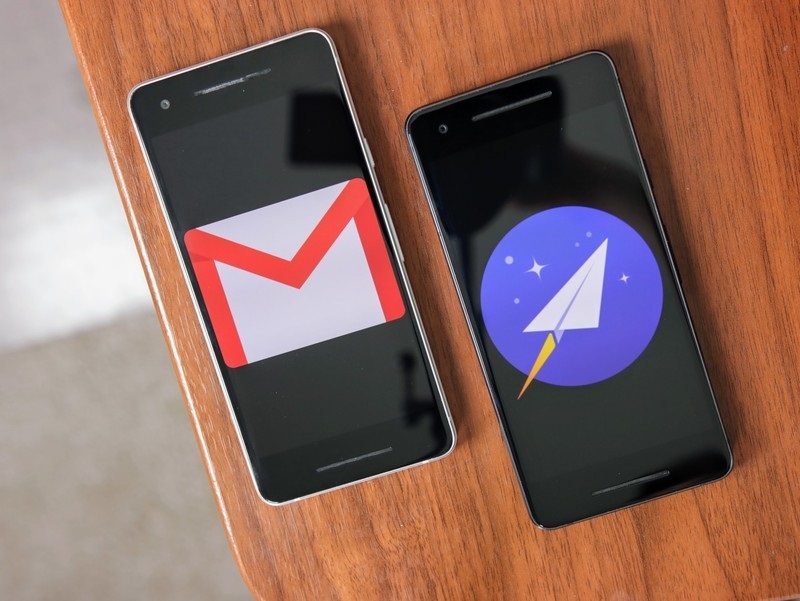 Newton is an email management application which contains powerful features like instant notifications for all types of e-mail accounts (Gmail, Yahoo, Outlook, Office 365,etc.), scheduling e-mails which can be sent and delivered to the recipient's email address whenever you want, get read notifications whenever your mail gets read, add important e-mails to your apps, remove unwanted newsletters from your email and other various such functions. The application has become well-known for its user-friendly interface and its cross-platform functionalities. Basically, Newton Mail is the perfect app for business communication.
Newton Mail's original developer is Cloudmagic which shut down Newton Mail back in September 2018 because its founder Rohit Nadani described the then situation as "explored various business models but couldn't successfully figure out profitability & growth over the long term."
The one major problem of Newton E-mail was its pricing strategy and its inability to keep up with its nearest competitors from Apple, Google and Microsoft. The market situation for premium email apps like Newton was very bad compared to the free services provided by its competitors.
It was initially free but later became a subscription paid services for all its users. The Newton email pricing was also very high costing almost 50$.
Newton was later bought by Essential after it acquired Newton's parent company Cloudmagic in December 2018. Newton Mail resumed its services from February 2019 onwards with the same features as given before it became defunct. The Newton email pricing strategy also remains the same as it is available through an in-app subscription for $49.99 a year. The only difference now is that it gives a 14-day free trial after which you can pay the money if you like it.
The Newton e-mail is back and running and only time will tell if it will survive in the future. But, for now, you can check out these five alternatives you can use instead of Newton:
Microsoft Outlook
Microsoft Outlook comes with a lot of features which you will find useful for business communications. One of the biggest advantages of Microsoft Outlook is that it can be used from multiple platforms, desktop as well as mobile. If you have Office 365 subscription, then you will have access to more features.
There are various features in Microsoft Outlook like you can use "Clutter" feature by which you can filter incoming email depending upon the priority of the e-mail sent by the user.
High priority messages are set with an alert option whereas low priority messages are stored in a different folder. Other features include a good and sophisticated built-in calendar with multiple time-zones support, attach files directly from cloud services, smart look-up feature, etc. Microsoft Outlook is a bit difficult to learn but it's worth it if you want to acquaint yourself with rich email client features.
Gmail
Gmail has recently introduced new features which are user-friendly and much better compared to its previous versions. Since both Gmail android app and Gmail for pc/laptop are supported by Google, its features get updated almost instantly. Gmail uses the help of the Google search engine to provide results.It also uses advanced and sophisticated predictive algorithms which will help you complete your query even before you type it completely.
There are other features also which gives Gmail an edge over its competitors.Gmail has unlocked a new offline mode feature where you can store your Gmail data for a maximum of 90 days and view it in offline mode. There is also a "Confidential mode" which allows self-destructing e-mails.Other features include easy Google drive integration, Google calendar integration as well as different tabs to organize your e-mail.
Blue Mail
Blue Mail is another popular email client in the market right now. The most important feature of Blue Mail is to cluster emails automatically into different categories like groups, services,family and more. Blue mail is also supported on multiple platforms like Android, IOS and Amazon Fire and also supports multiple email accounts.
Bluemail is integrated with other features like highly customizable notifications where you can set your own custom sounds, snooze alerts, LED light, etc. It also has integrated calendar features along with a plethora of themes to choose from.
Sparkmail
Sparkmail is another email client platform on the rise. It suffers from its non-availability on platforms like Windows and Android but it is great for IOS users. Sparkmail includes a lot of features available only in this e-mail platform. Its best feature is custom quick swipe features which are not available in any other email client. It also categorizes emails into different platforms on its own keeping aside newsletters, promotions,etc. Free snooze options are also available and the best thing is that it's completely free.
Mailbird
Mailbird is one of the best Newton Mail's alternative, thanks to its sleek and simple interface, ton of features and integration options. You can use your Mailbird inbox not only for organizing your emails, but also for taking notes, managing contacts and keeping up with blog feeds.