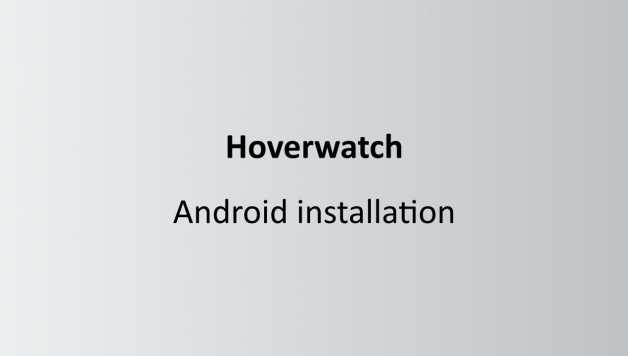 Monitoring smartphone activities via Hoverwatch
Hoverwatch, the free mobile tracker available for Windows PC, Android and Mac computers, is a great way of keeping track of your kids online and mobile activities. In this modern age of technology, it is always a concern about what our children might be getting up to, especially as it is impossible to be with them 24 hours a day.
Getting a Hoverwatch account couldn't be easier. You simply sign up to the service and download then install the tracker, and you are ready to go. You can be up and running in just a matter of minutes. What is great is the fact you can track phone and pc in one Hoverwatch account. This means you only need to download it once and you can track all your devices at the same time.
You may be wondering why you would want a service like this, that it is an invasion of your child's privacy, but really it isn't. it is an easy way to ensure your child is safe while using every day form of communication. Mobile phones are now commonplace amongst youngsters, even preteens, computers and tablet devices are no longer just for professional use with many family homes having more than one of each. This means access to the internet is readily available, the multimillion web pages filled with both appropriate and inappropriate content, and other internet users who may not have the most honest reasons for being in contact with your child online.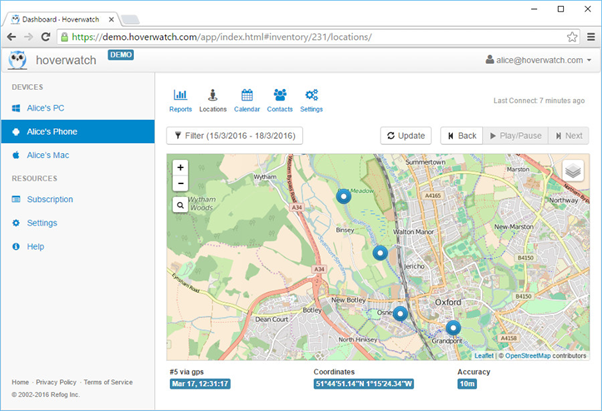 If your child is not worldly wise, they may give out personal details such as mobile number, or even home address. With Hoverwatch you can monitor their calls and texts, you can even keep an eye on what images are being send and received. Because the mobile monitor is an invisible feature, your child will not be aware that they are being monitored, so they can still enjoy a certain amount of freedom when using their smartphone, but you have the peace of mind that you will be able to put a stop to any problems as soon as they arise.
If your child loses their phone or if it got stolen, Hoverwatch has a feature that takes an image each time the phone is unlocked, you can see who may have taken, or found the phone. There is also a handy GPS location tracker which can help to pinpoint a lost phone, or even a wayward child. If your child has gone out for the day and is late home after curfew, or you suspect they are in trouble or visiting a place they would not be safe in, then the tracker can help you find them easily. You can even do this if the sim card has been removed or changed. Lost and stolen phones no longer need to be the stressful situation they once were.
If you have any doubts about the Hoverwatch mobile tracker, download it anyway and give it a try. It is free to use so you won't lose anything by giving it a test drive, and it could just help to keep your child safe!