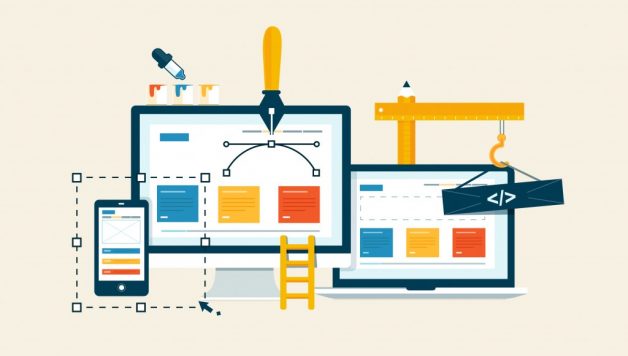 Looking to start a business online take a look here
Published On February 11, 2018 |
Web Design
If you are looking to start your own blog or an ecommerce website online but don't know where to start and how to start then this post is to help you to choose the right platform to develop your website online.  There are several websites over the internet who is offering the web development but it is hard to rely on them because of several frauds has been happening.

Let's take a look about the services providing in this industry
E-Commerce website development
It is a perfect solution to start B2B and B2C business online for the small and large companies.  It may include the different product and services offer the great way to attract the customers and it would be convenient for the user. Industry provide SEO friendly website.
Designing the functionality of your website based on the target audience and also based on the product and services you offer.
Creating a dedicated graphic designer.

Making a mobile friendly website.

Proper SEO module that enables the Search Engine Optimization.

Offering branding services and brand look design.

They can launch social media and Google Adword campaigns t promote your website on the social media.
Business website
It requires a wider possibilities and greater imagination as compare to the web page. A website includes complex marketing, content management, information, graphics, and entertainment tools.  This includes news websites, dating websites, search websites, online exchange websites, auction websites and matrimonial websites.  They have experienced personnel who can develop all sorts of websites according to the client requirement.
Business website include
Preparation of the technical specification and prototype using Axure Software.

Creating of different and unique design.

Adjustment for different types of users and access level.

Integration with the external websites.


Custom website
They can create online stores and advanced ecommerce systems that attracts the visitors easily towards your website with the buying and payment options. They keep focus on the target audience and competitor analysis.
Custom website include
Designing of the website based on the customer analysis and target audience.

Making the mobile friendly website.

Built in system to track the visitors.

Creating a high quality graphic design
So these are the services web development industries are offering to fulfill the needs of their clients. They have the team of experts to take care of all your requirements and needs to develop your dream project.