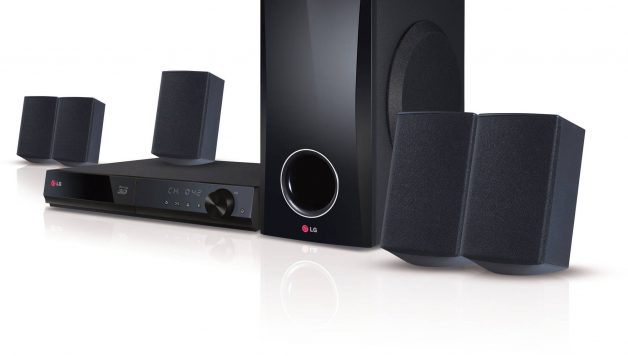 Key Benefits of Having a Home Theater System
Published On October 8, 2017 |
Technology
Have you ever considered that the audio coming from your television set may not be enough? Perhaps you're on the fence about getting a home theater system? Well, maybe it's the right time to take the leap of faith to get an excellent speaker system like the BNW ACOUSTICS ZM-12.
It's highly recommended to get a home theater system for your home, and there are plenty of reasons why you should proceed with the purchase. With the addition of a high-quality speaker system for your home theater setup, you'll create an accurate and high-quality audio environment in that particular room of your house. Take a look at these benefits as to why you should jump on the bandwagon and get a high-quality home theater speaker system to call your very own.
More Speakers = Better Sound
When you have more speakers in your living room or wherever it is that you've placed your home theater system, you can add additional sound in the area. Well, that much is obvious, but it also means added effect, especially if you have a 7.1-surround sound setup. Having speakers strategically placed inside the room will give you more accurate sound than before. For example, try to watch Avengers: Age of Ultron with a surround sound speaker setup; if you do, then you'll hear every blast, every roar of the Hulk, and every throw of Captain America's shield in the direction where the sound comes from. Now, who doesn't want such an exhilarating experience like that?
High-Quality Audio in All Areas
Sometimes the audio coming from television sets are plain and bland. While some wouldn't mind, there are audiophiles out there that want to gain more out of their home theater's audio experience. A high-quality home theater speaker system will give you nothing less than an impressive sound that'll fill the entire room no matter where you're sitting. The sound produced can become very accurate, especially if you're listening to audio performance emitted by watching TV shows or films.
Gaming Has Never Been This Good
Having a home theater speaker system isn't just about music, TV shows, and films because you're going to get a lot of "kick" out of playing your video games. You'll hear every bomb was thrown in Battlefield 1 and the direction where it came from, and you'll also hear the pitter-patter of the rain as you go through the vast world that is Final Fantasy XV when you have a high-quality audio speaker system in your home.
You'll Never be Bored Ever Again
Some audio setups for your home theater system will leave you wanting for more. However, picking a high-quality audio system won't just leave you with deep sighs as you try to have fun while watching your favorite shows or playing video games. A high-quality speaker system will let you have an exciting experience all the time, no matter how boring the show or movie may be.
This is by no means the end of the long list of benefits that you can get from having a high-quality home theater speaker system. Try it today, and you'll never look at ordinary speakers the same way ever again.