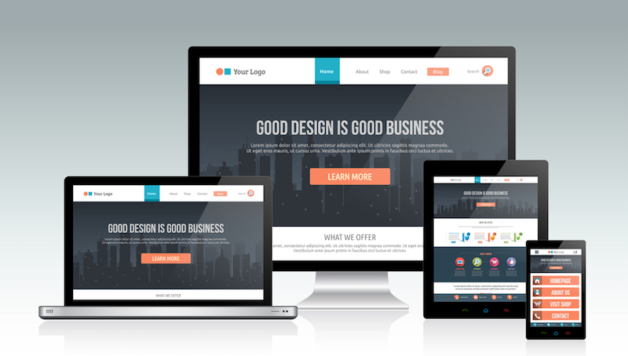 Keep Your Website Compliant Round the Clock with a Good Accessibility Overlay
Published On April 25, 2022 |
Technology
As per reports released by the CDC, about 25% of the American population lives with a disability. Consider this number from an ethical and web traffic point of view- if you are a business owner with an inaccessible website, you are losing out on loyal customers and sales opportunities. This sure will cost your business, dear!
Invest in a good accessibility overlay solution
Current legislation mandates that businesses must have accessible websites to ensure the scope of a fair and open Internet to every user, including those with disabilities. Manual adherence to the above can be really expensive for small to medium-scale businesses as they have limited budgets and resources. They lack the knowledge and the expertise when it comes to fixing web accessibility issues, and this is why they often overlook compliance issues and are subject to hefty penalties.
Big companies rely on accessibility overlays as well
Large corporations have an in-house development team to manage their accessibility and compliance issues, but some of them today are struggling with the time and costs that it takes, along with the general expenses of maintaining their sites.
Choosing the ideal overlay for your business
In order to reach out to users with disabilities online, you need to invest in a good accessibility overlay solution infused with the latest technologies like artificial intelligence and machine learning. This overlay will undertake the responsibility to keep your website compliant with the legislation pertaining to web accessibility in the land.
Some business owners risk litigation by resorting to DIY methods for web accessibility issues. What they fail to realize is that accessibility is no simple task. It is very complicated and will take you a lot of time to learn. Moreover, even if you do, there are details that you might overlook, and this again will subject your company to litigation.
Curb accessibility issues and focus on core business functions
With the installation of an overlay, all your accessibility issues will be arrested as the tool is automated and scans the site daily. You can make your site WCAG and ADA compliant 24/7.
Another good reason for you to use an overlay for your business site is that top organizations across the globe also use them for compliance. They have extensive funds and resources for web development to manage the expenses of being compliant themselves. However, they choose to invest in an overlay instead, making a positive difference to their users. Some notable companies that use accessibility overlays are General Electric, Netflix, and Hilton.
Indispensable for your business
An accessibility overlay is indispensable for every business. Your site should be accessible to everyone, including users with disabilities. Overlay tools with artificial intelligence and machine learning are better than their manual counterparts as they are faster and more reliable.
When you are choosing an overlay for your business, ensure you choose one from a good service provider known in the market for its credentials and proven track records!