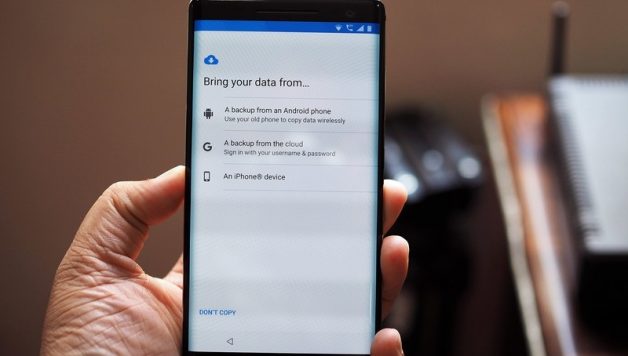 Instances When You Have To Hard Reset Your Device
To Hard reset, a device is to completely and permanently delete everything on your mobile device. By everything I mean videos, photos, applications, contacts, texts and messages, document and so forth. Hard reset is also known and referred to as factory reset. This is because when you had reset your device, you restore it to what it was when it left the factory, with no files but a few pre-installed applications. The process is irreversible; therefore it is always essential to ensure that you back up your data and files before permanently deleting them.
There are many reasons why people opt to hard reset their devices. This article will dwell on the reasons and instances when you might be prompted to factory reset your device. Here are some instances.
When selling your mobile device
The first and most obvious instance to hard reset your device is when you want to sell it or give it away to a relative or a friend. Once you sell your phone or give it away, you will have to erase everything to avoid the new owner of the phone from accessing your files and data.
When you want to free up space on your device
At times you will always find that your phone storage is insufficient and there aren't any files you can think of that can take that much space. You try deleting applications, media files, nothing. The only solution is to hard reset the whole mobile device, a process which will erase everything on the device freeing up a lot of space.
When you have forgotten your security credentials
It is without that almost everyone requires privacy when it comes to their phones. That is why people setup passwords, which you must input to unlock the phone and access your data, text messages, videos and so forth. However, you might forget your password, and the only solution is to factory reset your mobile device. This erases everything that you have set up from emails to passwords. It also comes in handy when you have forgotten your phone pattern and lock.
When your phone seems slower than normal 
When your phone appears to be slower than it is probably because you have installed a lot of applications. Most of the app you download from the internet and play store may not be compatible with your device, thus the problem. In case you do not know the specific application, you can do a hard reset procedure and only remain with pre-installed apps. Also, these applications may contain malware which is a total threat to your device.
When you want to erase all data
Some people just want to delete their data entirely. For instance, you might have photos and videos that remind you of your past, a past that you do not want to hold on to. Also, one may delete and erase all data on his phone because it is no longer essential and viable. One may also delete data to hide secrets.
When your phone freezes for no apparent reason
At times your phone may freeze when you are using it. This is probably because of the applications and numerous music files and videos in it. As earlier said most of the content we download from the internet might contain malware which may cause problems such as freezing. If you have no idea what is causing the problem, you can hard reset your mobile device maybe that will help.
Hard reset is the effective way to get rid of your data and solve a certain problem that might be facing your device. Hardreset.info have many instructions that you can follow when you decide to hard reset your device.