How to Undelete Photos on iPhone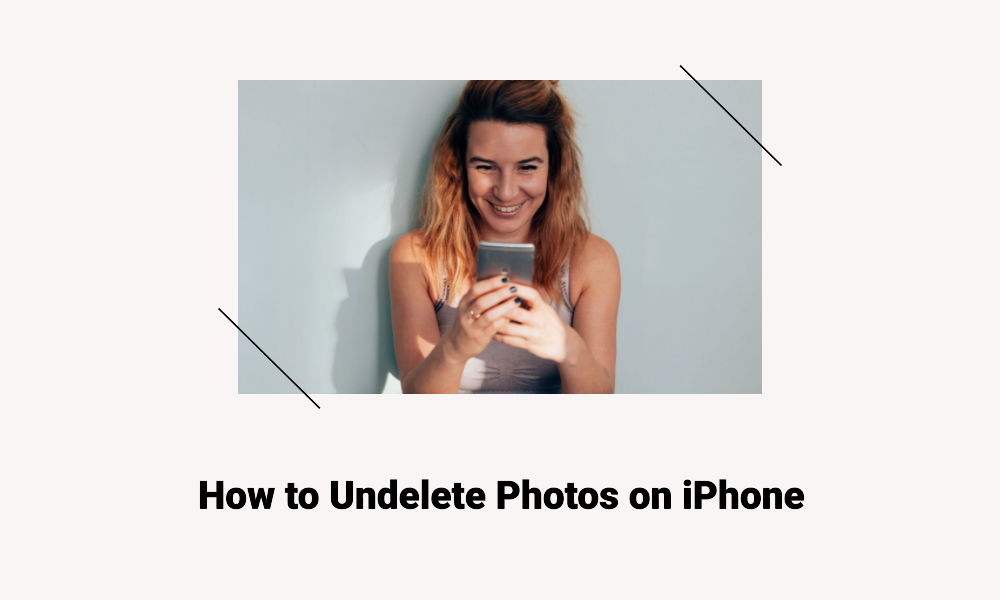 Accidentally deleting photos on your iPhone can be quite distressing. However, the good news is that iPhones have features that allow you to recover deleted photos with relative ease. This article will guide you through the steps to undelete photos on your iPhone.
Method 1: Recovering from the Recently Deleted Album
When you delete a photo on your iPhone, it isn't immediately removed from the device. Instead, it is moved to a folder called "Recently Deleted," where it stays for 30 days before being permanently deleted.
Open the Photos app on your iPhone.
Tap on the "Albums" tab at the bottom of the screen.
Scroll down to the "Other Albums" section and tap on "Recently Deleted."
You'll see thumbnails of the photos that you've deleted in the last 30 days.
Tap "Select" in the upper-right corner.
Select the photos you want to recover.
Once selected, tap "Recover" at the bottom-right corner of the screen.
Confirm by tapping "Recover Photos".
The selected photos will be restored to your camera roll or the original album they were in.
Method 2: Restoring from an iCloud Backup
If the photos you want to recover were deleted more than 30 days ago, you might be able to recover them from an iCloud backup if you had this feature enabled.
Go to "Settings" on your iPhone.
Tap on your name at the top to access Apple ID settings.
Tap on "iCloud."
Go to "Manage Storage" and then tap on "Backups."
Check if there's a recent backup that might contain the deleted photos.
If there is a suitable backup, go to "Settings" > "General" > "Reset" and then tap on "Erase all content and settings."
Your iPhone will restart. Follow the on-screen instructions until you reach the "Apps & Data" screen.
Tap on "Restore from iCloud Backup" and sign in to your iCloud account.
Choose the backup you identified earlier.
Please note that restoring your iPhone from a backup will replace the current data on your iPhone with the data in the backup.
Method 3: Using iTunes Backup
If you have backed up your iPhone to iTunes, you can use this backup to restore your deleted photos.
Open iTunes on your computer.
Connect your iPhone to your computer with a USB cable.
Select your iPhone when it appears in iTunes.
Under the "Backups" section, click on "Restore Backup."
Choose the backup that you want to restore from and click on "Restore."
Just like with the iCloud backup, this will replace the current data on your iPhone with the data from the backup.
Conclusion
It's always distressing to lose cherished photos, but thankfully the iPhone provides options for recovery. Whether through the Recently Deleted album, iCloud backups, or iTunes backups, you have avenues to attempt the recovery of your photos. To prevent future data loss, it is recommended to regularly back up your iPhone.