How to choose a cordless phone?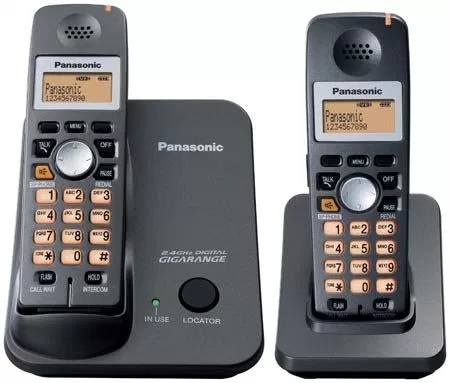 Cordless phones are an excellent option to communicate and at the same time be able to move around the spaces of your home or your office. Learn to choose the best one for you. To choose a convenient cordless phone, the most important thing is to look at the range of your signal and the quality of the sound. Follow the tips we have for you and get the most convenient phone to talk around the house.
Determine the distance
To determine the distance range in which the headset will work, check the transmit radio frequency of the equipment. The higher the frequency, the higher the signal, the greater the range of the handset's reach to the main base.
Cordless phones are available in 3 frequency varieties:

Frequency of 5.8 Ghz: it has a range of 50 meters for interiors and 300 meters for exteriors. They offer the best clarity, reach and security, since it is a less busy frequency, which decreases the interference.

2.4 Ghz frequency: it has a range of 50 meters for interiors and 200 meters for exteriors. Consider that other electronic devices, such as baby monitors, use the 2.4 GHz frequency and can cause interference.
1.9 Ghz frequency: it has a range of 50 meters indoors and 100 meters outside.
Battery duration
Depending on the model can have a life of 8 to 17 hours of talk time. But some models like Grandstream GXP 1625 IP Phone offer longer duration.
Bases
There are telephones that have a base that only loads them and others can fulfill various functions such as: answering machine, memory function, hands-free and ability to dial. Those with an answering machine allow you to set the date and time. Some bases have a keypad to make calls while using the speaker. And for your info, Grandstream Phones Dubai offers a multi-functional keypad.