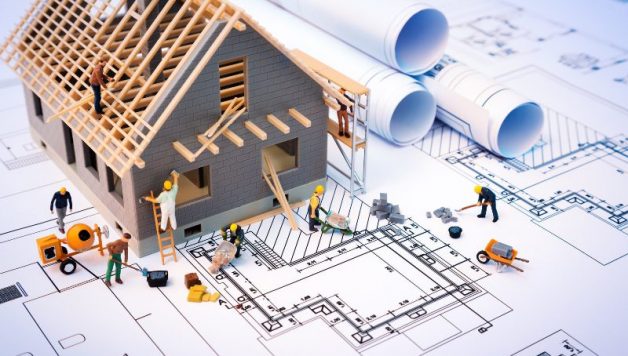 How IoT Technology Is Changing The Construction Industry
Published On September 23, 2017 |
Technology
There's no denying that technology, for the most part, makes everything less complicated. For instance, online accounting software makes it easier for contractors to create invoices for their clients, even when they're on the field. This speeds up the billing process.
Aside from that, IoT technology is being utilized to make construction sites safer with the help of different innovations that work on everything– from construction equipment to how the tasks are being carried out.
Safety Reports Are Centralized
Despite the fact that we're already living in the computer age, most safety reports for construction sites are still done manually– filed on paper. This makes it impossible for site managers to access the information needed to figure out the best ways to make the site safer for everyone. With IoT Technology, safety reports are entered in a database, and everything can be accessed with just a couple of clicks.
Additionally, there are computer programs capable of gathering all the safety reports generated in a specified region which is monitored by site managers. With this kind of information, supervisors could easily make decisions that would keep the workers safe and avoid certain problems from happening again.
Improved Safety at the Construction Site
Construction supervisors should take safety seriously, as everyone relies on them. Although this may seem small, something as simple as a smartphone on a building site could do wonders– it can make the site safer. Aside from that, contractors would no longer be required to wait for several weeks just to get phone service to a job site– they can only use their smartphones, which can also be used with tablets, making everything convenient.
For the past few years, mobile technology has been utilized by contractors as a way to transmit necessary information to supervisors and ensure that everyone on the job site understands the flow of work. This type of technology will evolve to allow construction crews to integrate ibeacon technology into existing traffic equipment like traffic safety cones to improve safety and efficiency on the work site. Something as simple as knowing what each crew on the job site is doing could prevent accidents and collisions.
Training and Sharing of Best Practices Using Digital Content
In most cases, it's usually the new or less trained staff who often face construction accidents. This only shows how important training is and it's usually conducted on-site. One of the best ways to increase awareness, and familiarize the staff is by sharing best practices to the staff workers.
With IoT technology, this can be done through the use of mobile devices. Not only will you be able to instruct your clients of the important things to accomplish, but you can also encourage them to practice safe conduct.
The Impact of Driverless Vehicles to Construction Safety
Based on research, self-driving cars don't only help improve the overall traffic patterns, but it also promotes safety at the same time– especially in construction sites. IoT technology keeps on evolving, and so, we can expect that these driverless cars would continue to improve.
On the other hand, human drivers are prone to committing reckless behaviors which could lead to an accident. Likewise, with self-driving vehicles, it would be easier to get to hazardous locations without risking the safety of your construction workers. This would speed up the construction project, and you would also spend less because the 'machines' would be the ones to handle the majority of the tasks.
Monitoring Dangerous Activities with Wearables
Wearables should be worn when performing dangerous jobs so that the supervisor would be able to track and monitor everything that is happening. Red flags, such as heat, gas, lack of movement, etc. are just some of the things that can be detected by these technological devices. Furthermore, the management, as well as the co-workers would automatically be alerted in case something goes wrong. This would significantly reduce the risk of accidents and the need for medical attention.
Corrective and Predictive Analysis
IoT technology involves digitization process. This means dangerous activities are tracked, and information is transmitted to ensure that everything is going well. For example, trends that might contribute to accidents or malfunction of tools would be automatically detected, and workers will be able to identify this early and fix the problem before it even gets worse.
Keep in mind; incorrect settings could pose a significant danger– not only to the co workers but to the project and the environment as well. Thus, it should be one of the top priorities of a construction manager.
Author Bio:
Chris is a Digital Media Strategy Consultant in Orlando, FL and is an experienced freelance writer, PPC management, and SEO strategy.  Chris is also passionate about startup marketing, environmental issues, and emerging technologies.