How efficient Cloud is in offering Backup and Recovery Services for Handling Business Data?
Published On December 10, 2018 |
Technology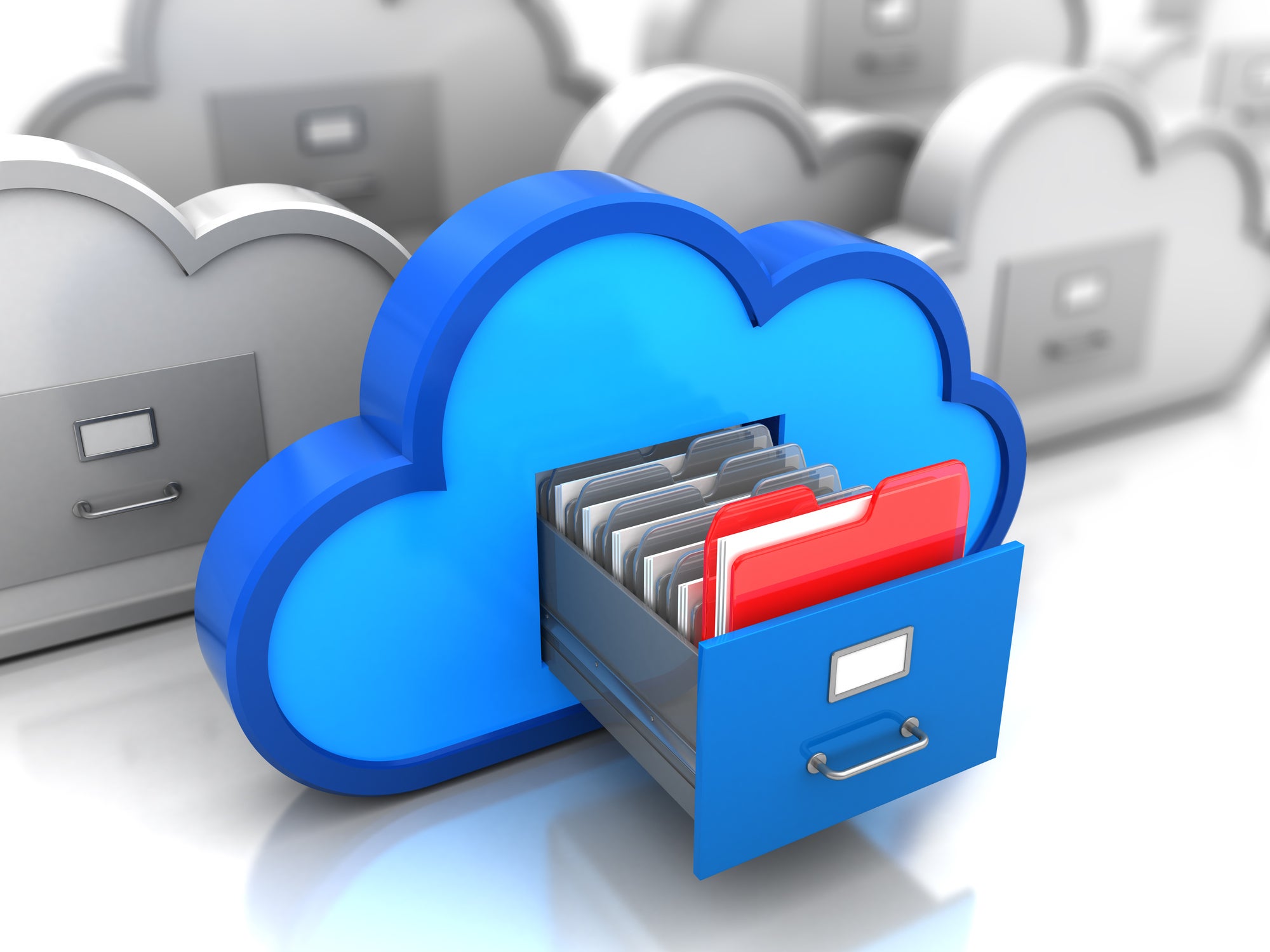 For any organisation or business, its primary goal is to secure their data and critical information. With the rise of cyber crimes policy and decision makers are finding the best solutions to eliminate these type of threats.

Cloud computing is a type of technology which allows businesses to store their data on the cloud instead of local storage. It helps in cutting down the overall expenditure of firms and also enables to access their data anytime from any part of the world.

As cloud technology is becoming popular in both public as well as the private sector is essential for any organisation to know about the efficiency of the cloud.
In a recent survey, it was found that even a single hour of downtime can cost more than $100,000 to 98%of businesses.
The cloud's backup and recovery solutions are less hardware-dependent which provides a quick and agile method in recovering their data at the time of disruption.
So, let's discuss how efficient Cloud is in offering backup and recovery services for handling business data?
#1 Quick Response Time
If any business or organisation has saved their data in the cloud, then they can respond to any disaster very quickly.

Using cloud orchestration and other tools data backup can be automated so that you don't have to worry about any data loss.

Cloud recovery services are entirely different from traditional recovery solutions. In the United States, more than 140,000 local storage devices such as hard drives fail each week.
With virtualisation, the entire operating system, data, a server can be bundled into a single virtual server which can be accessed from anywhere.

In the event of any disaster, these virtual servers can save their copies themselves on different data servers.
#2 DRaaS
DRaaS is a part of cloud disaster recovery service which helps businesses saving their vital data and information.

It requires the organisation to understand what the need from the service such as backing up a general pool of data often and the level of protection for their recovery plan.
By the end of 2022, the DRaaS market size is expected to reach $12.54 Billion.

Once an organisation can clarify their needs, they can ask DRaaS providers to match up with their needs where every DRaaS provider has a AWS certified cloud practitioner who is responsible for solving any issues or errors related to cloud security.
Thus, one can make the importance held by Cloud and its certification which are a big plus in the career field.
#3 Scalability
A disaster recovery plan for your cloud can be very challenging and can outgrow your backup resources.

Your workload might increase which might cause strain on your business site. If your backup capacity gets saturated, then you might lose valuable data which can prove fatal.

However, with cloud solution scaling is pretty easy with DRaaS. Whenever you need to increase the storage capacity, all you need is request your cloud service provider for more resources.

There is no length provision, and the implementation process is also quick, and as compared to the traditional local storage methods scalability is much more comfortable and fast in cloud computing.
#4 Conversing Resource Efficiently
Businesses or enterprises who are using cloud backup and recovery services don't have to worry about setting up different data centres.

The cloud service provider themselves backup your copies in multiple data centres or through third-party data centres where organisations share their system with other enterprises.

Cloud backup is an efficient and way to back up your business data and does not require a considerable capital investment.

For example, if a new startup wants to store their essential data but does not huge capital to invest in local storage systems, then they can use the cloud as they are more economical and efficient.
#5 Cloud's Failback Ability
For any big organisation or enterprise, cloud recovery is one of the most important failback methods.

When of the primary systems face any issue data then the workload is shifted to other systems of different locations. This process is known as failover and is an important function of cloud service.

When the errors and issues of other primary system get fixed, then the workload is failed back to it. This whole thing is done using advanced professional recovery applications which are available in the cloud infrastructure.

This process might take a while t to accomplish but are very efficient in their duties and organisations should discuss every step of it with their cloud backup and recovery service providers.
#6 Cloud SLAs (Service Level Agreements)

SLAs or Service Level Agreements supervise the cloud service providers if any rules and methods are not followed as expected. It includes penalties and suspensive of their licenses if they fail to deliver any services.

SLAs ensure that the cloud recovery providers reimburse their customers if they are not able to recover their data in any disaster.

Customers or clients should also be given credits which they can use while purchasing recovery an disaster management plans from other providers.

A service level agreement also includes guaranteed recovery time, uptime, etc. For example, a cloud service provider has to provide a specific time period and the number of business data it can recover during a disaster.
Over to you
Most of the cloud systems have a backup and disaster recovery plan which are essential for any business or organisation. However, companies should test their recovery plans at least once a year and quarterly is even better.

Although the recovery plans and services are self-sufficient for handling business data, it is better to test them at least once a year or quarterly is even better.