FastComet Reviews By Users and Experts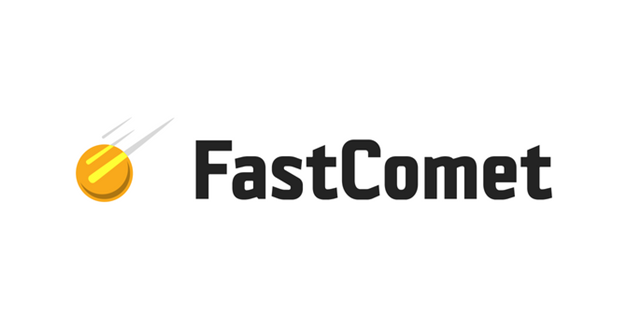 In 2013, a hosting company FastComet has launched to give provide professional services to private and business clients. Later they introduced the public cloud hosting service. In addition, FastComet always cares about people looking for the easiest way to find the suitable hosting for their blogs. After getting huge success in the hosting industry they upgraded their cloud hosting to SSD cloud hosting service at the affordable rate to let people use their best cloud hosting technology at high standards.
Right now after 9 years there are 45,000+ customers from 83 countries are hosted their blog with FastComet and currently, they are getting 100+ signups per day.
FastComet provides service for;
Joomla Hosting
Dolphin Hosting
OpenCart Hosting
WordPress Hosting
WooCommerce Hosting
Zen Cart Hosting
SocialEngine Hosting
They provide these hosting services at an affordable rate to encourage people to start their online business without any hassle. No other web hosts give such a reliable hosting service compared to FastComet price.
To give powerful hosting FastComet selects the best software and hardware for their servers. Every server runs on Intel SSD drives and latest E5 processor with the minimum capacity of 35 RAM per node. They frequently update their servers with the latest hardware and software.
24/7 Fast Customer Support
All web host promise to give 24/7 customer but when their clients try to message or call them for certain problems they will we pushed in the queue.
But FastComet has live 24/7 chat system on their website. They have best crew assistance who will answer to all our doubts instantly for free. This is what I love the most.
Fixed Prices
No hidden or extra charges you pay the amount what you see on their price list. Renew amount is also the same you signed for. An example you paid $50 for signing then they charge $50 as renewal amount without charging any extra.
Google Optimized Speed
They host your website on SSD only storage servers which literally increase your website performance by 300% and Free CDN to deliver your content globally to impress your global audience no matter where they are!
Hack Free
Hackers are inventing some new ways to steal your websites by hacking it. That's why FastComet optimized their web applications with the latest firewall technology to prevent hacks and all kind of security threats. Even you will get Malware & Virus scanner tool to scan your sites manually to stay protected.
Free Backup
Backups are one of the best ways to protect your content. By using FastComet you have to option to take daily or weekly backups. If goes anything against or something messy you can still restore your complete web from a restore point with free of charge.
Free Installations
FastComet provides free installation and website transfers from your existing host. They even provide you with free website templates to start a beautiful looking website.
Free Malware removal service and Virus scan audit are another great advantages of using FastComet web hosting service.
Free Domain for Lifetime
I bet no other host has this option I agree that some other hosts provided a free domain for 1 year but after you need to renew it. But FastComet is the only host that gives free domain for the life which means you renew your hosting and completely have the freedom to use your domain free for lifetime.
Obviously, you can save $10 – $15 each and every year. Surprised?
So what you are waiting for? Visit FastComet and order now.
Author Bio
I am Abdullah Prem, Full time blogger & Expert in writing Web Hosting reviews and hosting related articles.
Mail id; Undome1812@gmail.com