Exploring Ways to Secure your Android Smartphone with a VPN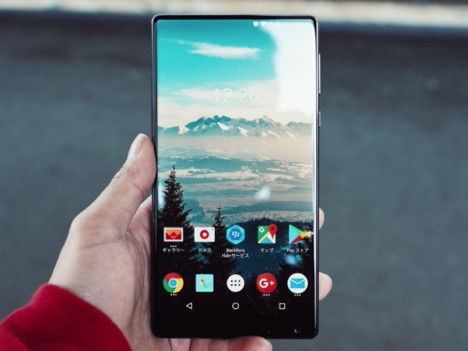 With over 2.5 billion Android smartphone users in the world, how much percent of users actually understand the security relevance of the device? Do you think that an Android smartphone comes equipped with the adequate security features that will aid in online protection?
Even though there are a few security aspects that come with every smartphone, it's just not enough. For all-round online security, privacy, and more, a stronger means of protection is required.
With that said, a well-rounded security software is required. A VPN, short for Virtual Private Network, is one of the best ways to secure not just your Android phone, but more, ranging from the data on your device, the passwords and prevention of cyberattacks, or viruses that are received through malicious apps or websites. Not familiar with how a VPN works, or what it's about? Take a look below.
What is a VPN?
As mentioned above, a VPN stands for Virtual Private Network, is among some of the best security software till date – but that's if you choose the right one. There are a couple of top-grade providers that offer the best services for your Android but then, how would you know without testing?
Always choose a VPN that offers a free trial for Android smartphones, and ExpressVPN is one of them. When you use the ExpressVPN free trial, you will be able to test the VPNs security, streaming allowance and use it on multiple devices simultaneously.
 It has many functions, but one of the top most requirements of why users download VPNs is "security and privacy" and then "streaming." We'll get to both of that in a minute, but let's discuss how a VPN works.
A VPN has many virtual servers that you can connect to, which will replace your physical IP address. When you connect to the VPN via its servers, all your web-traffic will be routed through a secure and private tunnel, from your device, through the VPN, and then sent to the internet or the end-device.
What can a VPN offer for Android smartphone users?
Other than the protection of privacy and online security, a VPN offers many more perks that you can use on your Android smartphone or any other device. For starters, there are many streaming services in the industry that are subjected to geo-restrictions or geo-blocks.
You will find that some of the most popular services like Netflix or even BBC iPlayer are available in only a few countries around the world. To access them, you will need to connect to a VPN's server.
Other than that, there are certain contents that might be cheaper in one country and more expensive in another. Take Indian streaming service Hotstar for starters. Even though it's available in the USA, it will still cost you double the price compared to what users in India are paying.
Also, with the amount of apps you download in a day or a year, how much do you know about them? Most apps often come with malicious trojans that attach themselves to your phone, causing further damage. Then, there are websites that log user data and monitor everything you do online; including your ISP. A VPN will help you dodge surveillance, and data logging.
It's not a hard and fast rule that you definitely need to get a VPN for your Android smartphone, but it's just one of the best ways to explore and increase the overall security for your smartphone. The plus side is that there are more than one perk that comes with it, like streaming allowance, multi-device connections, safe access to banking apps and more.