Easiest Way to Design in 3D – Sketchup Studio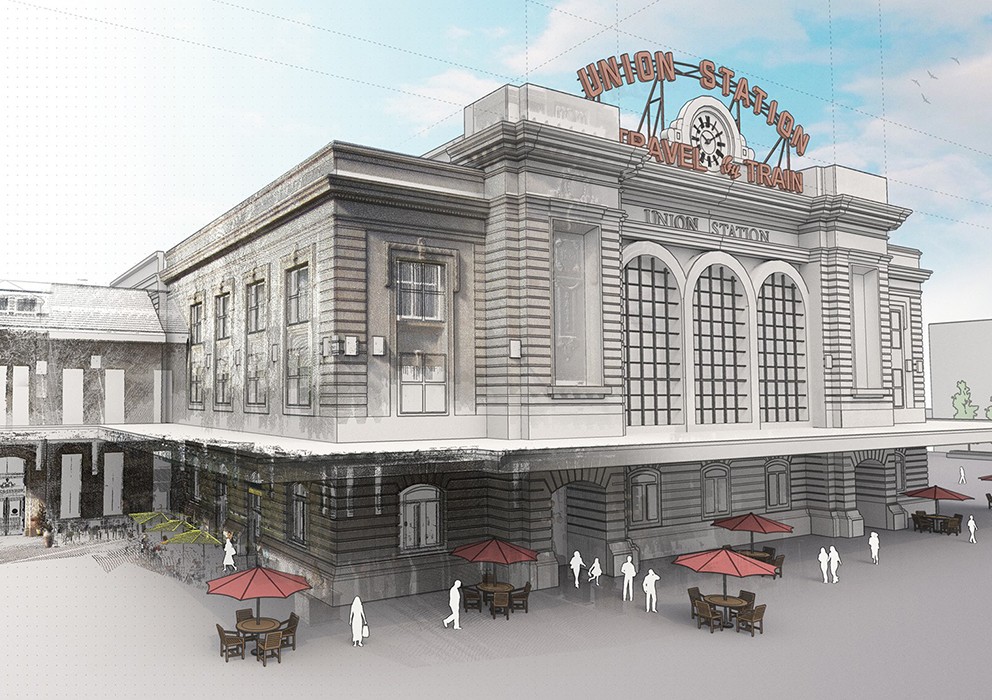 Creating 3D designs can be a very time-consuming process and the challenging thing is that you might end up needing changes as you go along. That's the hassle of creating a proper 3D design, and it can take quite a bit of time to make that a reality. But if it's done right, the 3D design can look amazing and it might even deliver that amazing look and feel you always wanted. Which is exactly what you need to take into consideration here. That's where a tool like Sketchup Studio comes into play.
What is the role of Sketchup Studio?
At its core, Sketchup Studio was created with a single premise, and that's to help you create pretty much any 3D design that you want without limitations. It has all the tools that you need to bring your ideas to life, while pushing the boundaries and bringing in something innovative and unique. A lot of people use Sketchup Studio in various different fields, and that's because the tool itself is very comprehensive and extremely professional. It truly adds to the results and at the end of the day it brings that engaging and empowering quality that you do not want to miss at all.
In addition, Sketchup Studio prides itself with accuracy. When you are in an industry like architecture or building design for example, you can't afford to make any mistakes. That's why you need to work with tools which are very accurate. And that's the reason why Sketchup Studio truly stands out of the crowd. It offers you all the benefits and value that you want, while also adding in that excitement and quality that you need without having to spend a huge amount of money either.
Powerful collaboration tools
What you will like about Sketchup Studio is the fact that it makes collaboration very simple and easy to do. Whenever you create any 3D designs, you will most likely have to work closely with a team and it can be hard to communicate with them, make changes and revert once again.
Sketchup Studio makes things much easier because it allows you to access the document in real time, annotate and review everything as you see fit. You will just find it much easier to eliminate any issues, and in doing so the return on investment can be extremely impressive. It does take a bit of a trial and error to do things right, but at the end of the day it just makes the process simpler and more cohesive if you have collaboration built-in.
Speeding up the process
There's no denying that creating 3D designs is something which will take a significant amount of time and effort. Then again, you have methods that can be used to speed things up. As long as you avoid any rush, you will find yourself happy with the experience and the results can be great. Sketchup Studio is one of those tools that can help you bring any design and idea to life while also avoiding any rush and just bringing in a much better outcome. Of course it does have a bit of a trial and error, but in the end it's the ideal thing to do and the outcome can be great.
Importing existing designs
What you will like about Sketchup Studio is the fact that it can allow you to import existing designs, if you so desire. It makes things much easier if you already used another tool but you felt that it doesn't provide you with the features you need. Sketchup Studio supports most of the major design formats, and you can also find various conversion tools online as well. That's why it makes a lot of sense to give this a try, and in the end you will find yourself amazed with the way everything comes together.
Bring in great visuals
One of the advantages of Sketchup Studio is that it also allows you to bring in front amazing, unique and immersive visuals. You can truly bring those designs to life unlike any other tool can, and that's where this all shines. Yes, it does have a bit of a trial and error, but with this tool everything becomes a lot easier.
Conclusion 
We think that if you want to create amazing, impressive 3D designs, then the Sketchup Studio tool is one of the top solutions on the market at this time. Dolphincomputer.co.in is the first option that comes to mind when you want to buy Sketchup Studio online in India because they are a specialized partner for the Sketchup tools and also provide a technical staff to ensure that you have direct access to all the features and solutions you require.
It's powerful, professional and it also receives constant updates. Plus, you can access collaboration features, cloud storage, a dedicated Windows app, and they even have enhanced design research solutions. You can also add to that real time rendering and the ability to import a variety of file types too. That's why it's a great idea to use Sketchup Studio, since it's extremely reliable and it can help create exceptional designs in 3D!