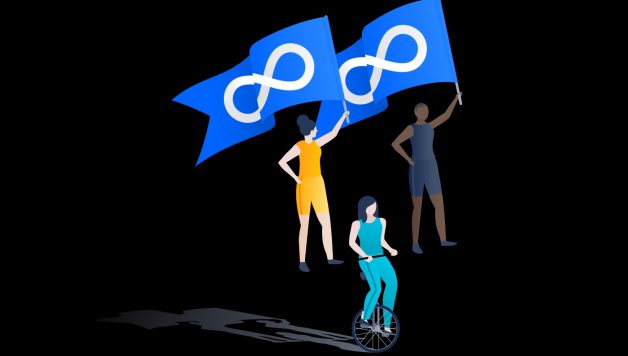 DevOps Transformation: Tricks to accelerate your business Growth
Published On September 8, 2018 |
Technology
DevOps has revolutionalized the IT industry with its benefits clearly mentioned over the chart and its adoption across many giant organizations and the minnows has rushed it implementation strategies in the contest of being better from one another in the business.
While DevOps requires the adoption of intellects, working in collaboration it also needs a right choice of a pilot project to get going.
Selecting the right project for DevOps implementation will definitely render an organization to take a calculated risk and reap the benefits of DevOps to achieve something innovative and rather to say, more profitable to stand tall in the industry.

Successful enterprise DevOps implementations must start small and foster an environment of research.
Here are five successful tips to help make sure your DevOps implementation reaps the maximum benefits.
Implementing SMALL prior a leap
Before you change anything, think about what kinds of outcomes you expect from your DevOps transformation. A good rule is to start on a small scale, produce outcomes that you can show to all teams, and then scale up at a pace, indeed.
In order to meet the end-to-end efficiency (company-to-consumer), you need to enact the business experience with bringing valuable features to the market.  
Some enterprises start with large-scale projects which inevitably lead to longer delays and extensive research.
Foster Experimentation, Research and Learning
DevOps success requires an organization to put a regular process in place and relentlessly improve upon it. DevOps emphasizes the importance of starting the work process with minimum viable product and then evolving with continuous research and experimentation.
It is very much necessary to build a delivery pipeline which leverages tools-as-a-service which in turn helps in reducing the need of rework and escalate productivity.
Continuous experimentation and research helps team in taking fact based decisions and quickly moves towards the selected goals. Make good use of opportunities like the stakeholder demo, team retrospectives, and daily stand-ups to find opportunities to improve your process.
In order to increase the quality of work, elimination of long-back test cycles is very much required.
ClickitTech suggests you, "Experimentation, learning and research throughout the implementation, the testing cycle and continuous monitoring of feedbacks are quite critical to being successful in the DevOps world."
Believe, Resilience and Adaptibility
The only way to manage complexity in DevOps is to become bouyant and adaptive. "Organizations have to change their approach from trying to engineer failure out, to trying to engineer in resilience to failure." ClickitTech, Aws migration, DevOps consulting and AWS managed services firm advices- believing your team, monitoring workflow process will contribute in a high-end shared sense of success.
There is tremendous power in being able to see who's working on what part of your process at any given time. Visualizing your workflow will help people know what they need to work on next, how much work is in progress, and where the bottlenecks are in the process.
Get buy in from all teams
DevOps transformation itself arise many concerns for the team regards to quality competency, individual roles, contribution in the management structure and cross-team collaboration. It is also very much necessary to reward the behaviors of existing team which really matters to the organization.
The fast-paced DevOps environment requires a new breed. DevOps engineers and operations expert needs to be involved in the sprint of planning to ensure that improved quality of service, resource management or security are prioritized alongside those delivered from the business.
Eliminating Blame Game
It is quite usual to have errors, eliminating them is our motto. It is most important to share and discuss what went wrong with the DevOps team in a non-blameful way. DevOps is completely a team game where there is no place of mistrust and hindering efforts which create bottlenecks.
Common DevOps tools must adhere to a common set of objectives. The main goal set is the use of appropriate tools and a seamless collaboration of the developers and operation team without getting anything that hinders the success lane.
DevOps consulting expert, Alfonso Valdes (www.clickittech.com) says: Selecting the right tools for DevOps is a complex undertaking. However, if you follow the steps outlined here, and adhere to the objectives of DevOps as a concept, you should be fine. Continuous experimentation and monitoring will help to achieve the set goals in your DevOps journey.


Author Bio

Raushan Bhardwaj is a Professional Blogger and having More than 4 Years of Experience in Digital Marketing Space and helped various businesses to improve their Online Presence.