Desktop Sharing Low Cost Web Conferencing Tools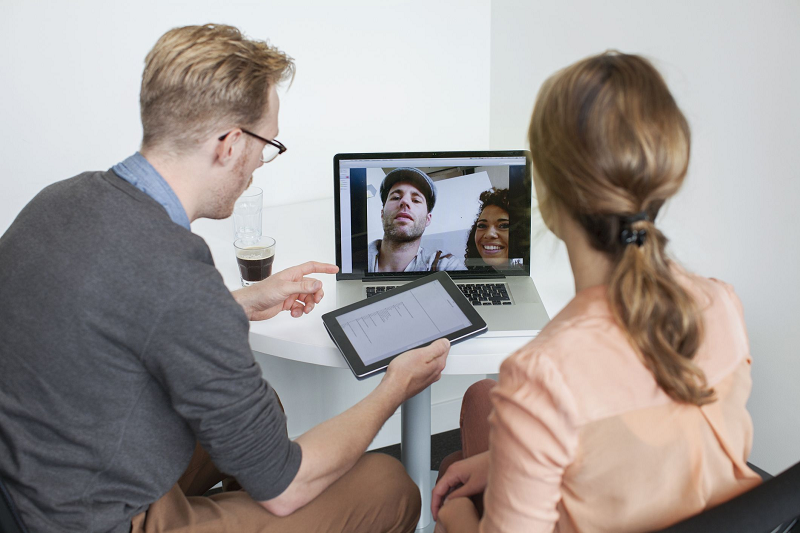 Desktop sharing is a very useful and essential tool for online collaboration. During a desktop sharing session, you can share your screen with your friends or collaborators, distribute a presentation or make an online meeting as if you were all together in the same room.
In this mini desktop sharing guide we have selected the best tools to share the screen, services that allow you to clear distances and work with a virtual team. Below you will find a long list with related reviews of desktop sharing tools and services. A range of free or cost-effective solutions that integrate the features of:
Here is the best screen sharing services for making screen sharing:
TeamViewer
TeamViewer is a small free download application that allows you to share your screen and remote control of your colleagues' computers. After downloading the small installation file, you can immediately start working without having to install anything else: just tell your friends the code and password to see your screen and to control the computer remotely. You can also chat and transfer files. Free.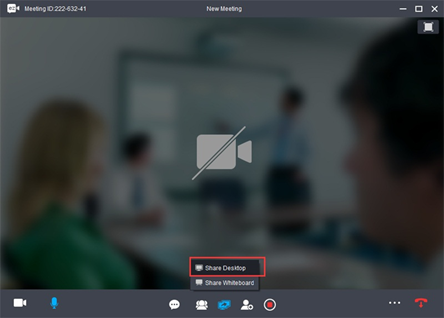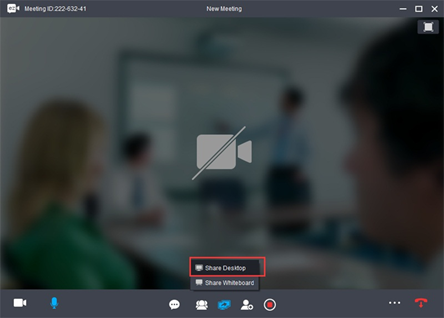 ezTalks Video Conferencing is awesome HD video conferencing software that also supports freescreensharing. It has a free plan that can support up to 100 participants, while the paid plan can support up to 500 participants. It also supports to make annotations while sharing screens, draw unshaped ideas with an inbuilt interactive whiteboard tool, send instant messaging for groups and any participant as well as recording and playback.
Adobe Connect Now
Adobe Connect Now is part of the new online suite of Acrobat.com collaboration tools. This tool allows you to make an online meeting where you can have video and VoIP conversations; you can use a shared tablet, share files, chat, and share your screen. You can decide to change whenever you want the roles of each person in the meeting and you can also move the windows of the activities done during the meeting. Free as the rest of the suite, it requires registration.
ScreenStream
ScreenStream is a free screen sharing software that lets you show your screen to other people. After downloading the program and starting the screen sharing session, you just need to provide your friends with a link to copy and paste into your browser without having to install anything. This way they will be able to see your computer screen as if they were next to you until you decide to close the screen sharing session. Free.
SharedView
SharedView is online collaboration software produced by Microsoft that you can use to share, with up to 15 people, applications on your computer and even your screen. To use it, you only need a Windows Live ID account and install the software; immediately you can invite people to collaborate together in free beta version.
CSpace
CSpace is open-source software to download on your computer and works with Windows and Linux. You can use it to chat, transfer files and remote control a desktop. Thanks to its simple and clean interface, you can view your contact list and, by clicking on a name, you can choose whether to start chatting with this person, send it a P2P file using Drag & Drop or remote control your desktop. Free.
RealVNC
RealVNC is a British company founded in 2002 by a group of AT & T Laboratories in Cambridge. The company was founded to develop, enhance and promote Virtual Network Computing (VNC), the innovative remote access program with a widespread international user base. VNC software runs on all platforms, allowing remote control between different types of computers. It also includes a Java viewer, so you can remotely control any desktop without having to install any software. VNC is free and redistributable.
Mikogo
Mikogo is free software for screen sharing and remote control that works exclusively with Windows. After downloading the small installation file, just log in and create all the meetings you want. Immediately afterwards you can invite people by sending them an ID number that will then be included in Mikogo's home page to join live meeting. The main functions are remote control for each participant, file sharing, the ability to change presenter and application selection. Free.