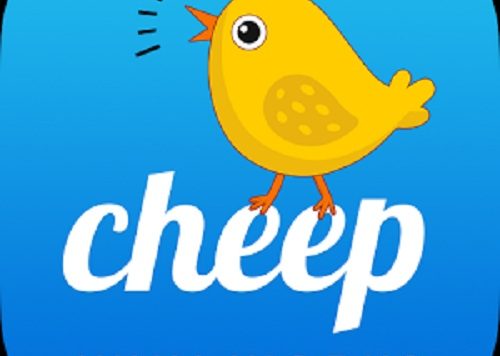 CHEEP-24×7 Local Home Services App Review
CHEEP-24×7 Local Home Services is an innovative on-demand app that essentially makes it easier for you to identify the most reliable and highly skilled home service professionals. The main objective of the CHEEP app is to make your life easier by linking you up with dependable professionals who are renowned for offering quick and quality services at affordable rates. Below we dig deeper to find out why CHEEP is the best alternative out there in this review.
The App Is User-friendly
While the CHEEP  app is comprehensive in nature, it is designed to remain simple and user-friendly for the users. Even the older individuals will find it rather easy to use the app without experiencing any major challenges. If you want a team of professionals to handle various tasks in your home, then you can simply download the CHEEP app from play store or iTunes store and select the specific services you need. It is advisable that you specify the time and date you will need the team to handle the services. Once you've done this, you shall be supplied with different quotes, thereby allowing you to match the most suitable professional to tackle the job. When you're done you can wait for your chosen service professional to show up and complete the repair work.
Cheep Key Features
Different types of services available for the users – The app allows you to access a number of services that shall be completed at your home in a timely fashion. Some good examples of services offered include driver on-demand, fitness trainers, laundry services, massage, painters, plumbers, yoga trainers, hair and makeup services, cooks, carpenters, and much more.
The mobile app is user-friendly and incorporates chat rooms for quick consultations.
The Theme Is Brilliant
Users of the app will certainly fall in love with the brilliant interface, as it makes everything simple and clear. The right choice of color combinations and icons is a clear indication the developers took their time to develop a quality app.
To guarantee the safety of customers, Cheep has an inbuilt emergency alert button that is helpful when you need quick emergency services. This way, the company will always send out a team to offer assistance when you want a home repair issue resolved promptly.
Cheep has an edge over numerous other similar apps for the simple reason that it presents its users with the unique option that allows users to negotiate quotes with the chosen home service professionals prior to making a hire decision. The warranties given for any work done is yet another great offering that is lacking in other apps but is provided in CHEEP.
If you've ever desired an app that easily links you with highly skilled home service professionals, then CHEEP-24×7 Local Home Services offers you the best and most innovative solution of finding screened professionals. Download the app today and experience.