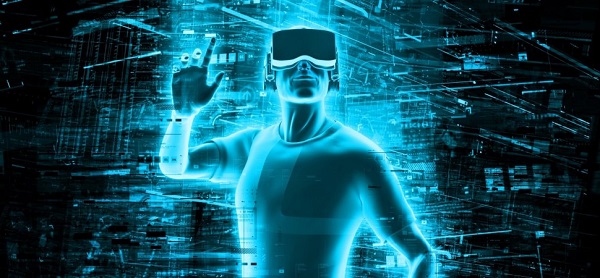 Can VR Really Make The World a Better Place? This Startup Thinks So
Published On August 22, 2018 |
Technology
SpaceVR has developed the world's first virtual reality camera satellite. This tech startup company believes a market can be created for live, cinematic and virtual space tourism and it's going to try it's hand as the creator. According to CEO Ryan Holmes, the goal of SpaceVR is to help everyone get an opportunity to experience the "truly infinite, boundless Universe through virtual reality."
What is SpaceVR?
SpaceVR was actually launched in 2015 as a Kickstarter. The goal of the project was to send a 12-camera rig to the International Space Station that could then shoot 3D footage in 360-degrees. While it didn't quite reach its goal of $500,000, China's Shanda Group invested a whopping 1.25 million dollars. Unfortunately, this didn't necessarily give the project an immediate boost and release.
The inspiration behind SpaceVR, according to Holmes, is the Overview Effect. It's that first moment when an astronaut is hit with the realization of just what their place is in such an infinite universe. Something one can only achieve through observing space directly and being in this specific position. It also makes it much easier to re-prioritize in order to better protect the earth and get the world to cooperate on a global scale.
The startup managed to have enough of an investment to develop the onboard software for the satellite, start developing the channels for content delivery and distribution, and also invest in a satellite dish ground station communication network; worldwide.
This could provide an entirely new definition to 'stargazing' as we know it. But it's also going to help people have a near-spiritual experience. The Silicon Valley startup is going to release the first pilot at Burning Man.
This Indiegogo crowdfund project will be an 11 minute, 11 second experience on the 11th floor of Tree of Life. It seems as though people will be able to watch this VR footage from space but while in flotation tanks. This helps simulate the reality of zero gravity when you're in space. They're calling these tanks 'Galactic Spaceship, and Holmes has a plan to one day have them placed in every country in the world.
How It Will Work
The Galactic Spaceship will have a specially designed sound bed that people will lay on. There are 8 speakers so that sound can play through the person's body. Then they get to enjoy a transcendent CGI based VR experience of the Overview Effect.  The person will be completely surrounded by 3D audio.
The Relation of SpaceVR and Improving Mankind
So how does this tech relate to improving our world? The evidence and research regarding VR experiences and individual's empathy towards the environment and other humans is quite compelling. Imagine if people had access to meditative experiences like this…would it be too farfetched to say that individuals could actually start caring more about the planet, and each other?
NanoRacks LLC, the company in charge of running the commercial laboratory on the ISS partnered with SpaceVR in 2016 to gain ground over the logistical hurdles in order to deploy the satellite. Overview is the name of the satellite and was supposed to launch inside one of the Dragon Cago capsules but has since been postponed because of some parts not being up to spec upon delivery.
However, SpaceVR is currently working with partners to fix this and have planned the new launch for Overview in November of 2018. This means the images won't be available for the users at Burning Man trying out the capsules, but the company says the experience will still be very similar.
Once in orbit, the Overview will capture high resolution 360 degree video using 4K sensors of earth from up in space. The content captured will then be available to view on any VR device; even smartphones.
'
Then, the footage will be stitched together to form a 360 degree sphere. The ultimate goal is live-streaming. Then the footage can be sold via subscriptions so that users can actually feel like they're floating in space.
Needless to say, if you've never been to Burning Man, this just might be the year to attend!