Business tech predictions for the year to come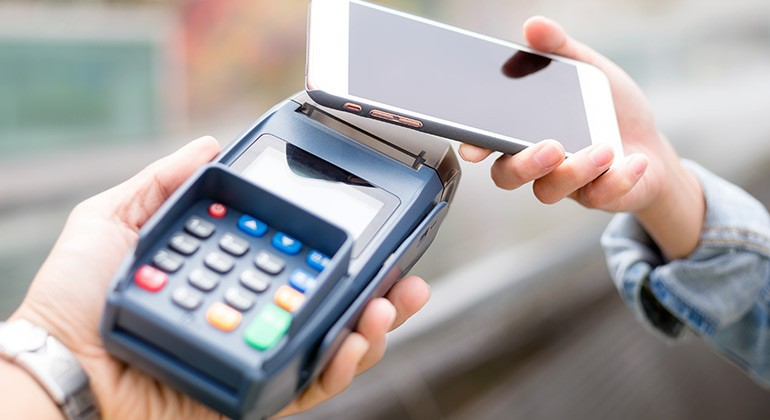 The advancement of technology is fast paced and ever changing, and these changes mean the way businesses are run needs constant evaluation and evolution. It's important to keep up to date with the latest tech trends to make sure your business doesn't fall behind on the success these tech updates can bring. In order to stay connected with your customer and client bases – and make sure your business is running as efficiently as possible – these technologies can't be ignored.
Thankfully you don't have to worry, because Syntax IT Support London has put together a list of some of the big business tech trends predicted for 2017, so they don't fall off your company's radar.
Bring Your Own Devices
BYOD – or Bring Your Own Devices – is an option that more and more businesses are opting to use in running of their company. BYOD does what it says on the tin: instead of using tech bought specifically for the workplace, employees are encouraged to bring their own laptops or tablets to the office and conduct their work on them. This means they don't have to juggle between tech, and they can take their work home with them and never be cut off from the business.
With cloud storage systems becoming more widely used, it's easier than ever for employees to view, share and complete tasks on their own devices and send them on from any location. It makes mobile business an easy reality, and 2017 will see BYOD take centre stage in business.
Big data analysis
Big data is data gathered from a huge array of sources, across different devices, people, programs and servers. A common example of this would be an analysis of social media interactions, or web behaviour.
Implementing big data into all businesses will become common in 2017. It's the easiest and most accurate way to devise major updates in efficiency and speed, and helps develop better devices in the future based on large quantities of feedback. This will help businesses to create better products and servers, as well as improving their customer and client service. Done right, big data analysis can give businesses a real competitive advantage, so be sure not to miss out on the trend.
Wireless tech
Wireless technology is just as simple as it sounds – it means two or more devices can be connected without the need for wires. Just a few years ago this would have sounded like the stuff of sci-fi, but with global powerhouses like Apple launching their iPhone 7with wireless headphones, and planning to release an iPhone 8 with wireless charging capabilities, wireless tech is definitely gaining momentum.
Wireless tech is great for business because it results in a truly seamless experience of using devices, making conducting business easier all round. Internet providers such as Comcast have promised to be offering wireless capabilities by mid-2017, and it's only natural that competitors will follow suit. 2017 will be the year wires become a thing of the past.
The Internet of Things
The Internet of Things – or IoT – has been labelled as the next Industrial Revolution. It's a proposed Internet development which would mean everyday objects have network connectivity, allowing them to send and receive data. It's already common in some domestic situations, such as heating and electricity, but 2017 will see it hit business too.
Customer expectations have soared over the years, and the IoT is one way those needs can be satisfied, allowing customer service to become faster and smarter. In 2017, the number of connected devices will hit 50 billion, and there are plans to invest $6 trillion in the IoT over the next five years.